SP Convention: Akhilesh is new National President; Amar ousted
Lucknow: Uttar Pradesh Chief Minister Akhilesh Yadav was elevated as the new national president of the Samajwadi Party at the party convention called by general secretary Ramgopal Yadav.
In other resolutions taken at the convention, Amar Singh was sacked from the party for anti-party activities while Shivpal Yadav was removed as the state president.
Also Read: SP Convention: Shivpal Yadav likely to be removed as state chief
Interestingly, the party chief Mulayam Singh Yadav has termed this convention as unconstitutional and has written a letter to the party workers not to join it otherwise it would be considered as an act of indiscipline, inviting harsh action.
Despite of this dictate, party workers, including many MPs and MLAs not only took part in the convention but passed all the above three resolutions.
What Akhilesh Yadav said at the convention?
People may accuse me of conspiracy but it is my duty as son to take action against those who collude against Neta ji (Mulayam Singh) and the party.

Few forces in the party don't want us to return to power in 2017 assembly elections.

The upcoming 3-4 months are very crucial for the party.

At times of crises in family or party, I will do whatever it takes.
https://www.youtube.com/watch?v=omNFfPhJcTU&feature=youtu.be
Who took part in the convention?
SP Supremo Mulayam Singh Yadav diktat regarding the convention called by Ramgopal Yadav proved to be a futile exercise as many of his close aides took part in the same.
Among the attendees were Mulayam's close associate MP Revti Raman Singh, Balram Yadav, Ram Asrey Kushwaha, Uday Pratap Singh not only took part but passed the resolutions against his will.
Ram Govind Chaudhary, who was denied ticket from the forthcoming UP assembly polls in the list released by party supremo Mulayam Singh Yadav, presided over the convention.
Party general secretary Kiranmoy Nanda was also present on the dais and was conducting the proceedings. He also announced that the Samajwadi Party will fight the upcoming elections under the leadership of Akhilesh Yadav.
Azam Khan, who plotted the truce between Akhilesh and Mulayam, was not present at the venue, while Vidhan Sabha Speaker and senior SP leader Mataprasad Pandey was also among the absentees.
Mulayam Singh's letter to the party workers: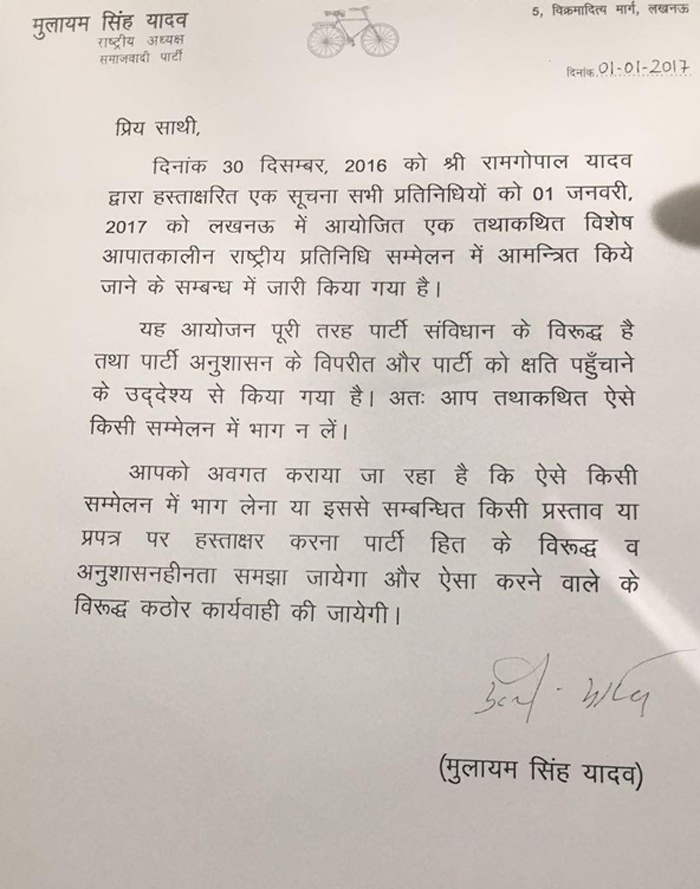 Check photographs in the next slides: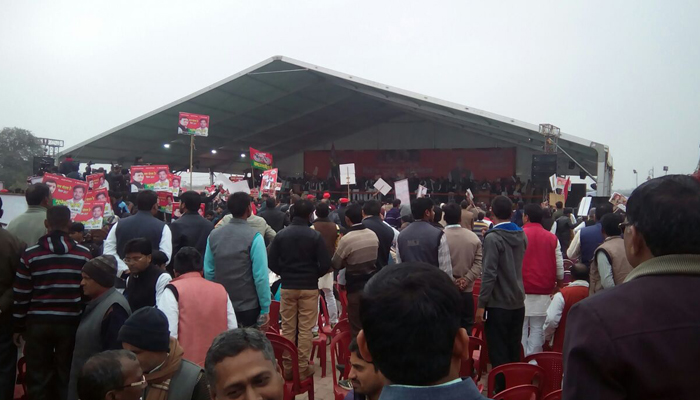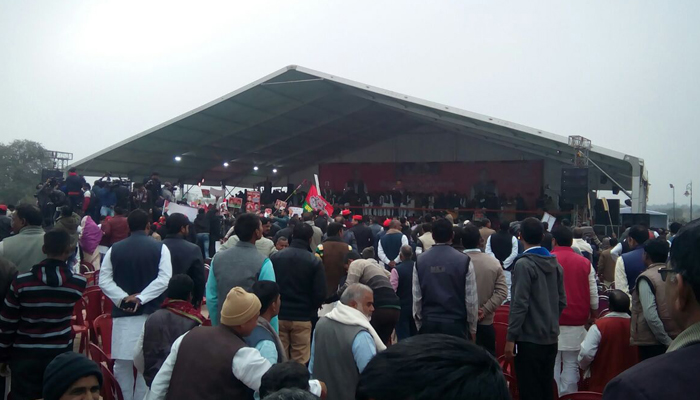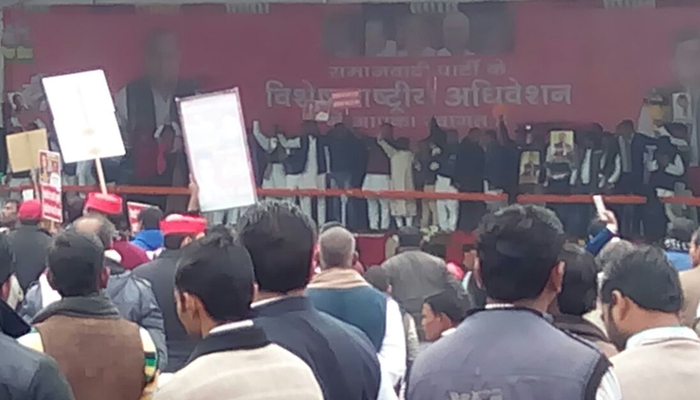 Few party workers also staged protest against the convention. See pictures: