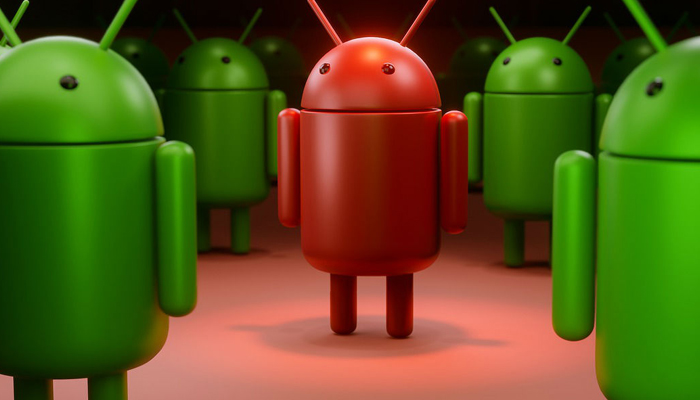 Lucknow: The Android playstore give us varied features and innumerable choices to download apps based on our interests ranging from astrology to games, cooking to fitness and lots more. But we very well know that any app we download, brings with it various security concerns for which they must be prohibited. If incase you have these apps, uninstall them right away!!
ALSO READ: Twinning goals! Milind and Ankita wear same jacket for the last run of 2019
It is suggested that the apps have more than 4.6 million installs and bring along malware and fraud ads. The apps use a common code package called 'Soraka.'
The malicious apps use a framework called AppsFlyer that helps in avoiding detection and will only display ads if the apps are downloaded via promotion.
Here are 104 apps packages you shouldn't even think of downloading:
ALSO READ: Google Pixel 4a renders leak show a punch-hole display and 3.5mm jack
104 Android apps you shouldn't download
com.cute.love.test.android
com.daily.wonderfull.moment
com.dailycostmaster.android
com.dangerous.writing.note
com.data.securite.data
com.days.daysmatter365.android
com.days.remind.calendar
com.detector.noise.tool
com.dodge.emoji.game
com.dog.bark.picture.puzzle
com.drink.water.remind.you
com.ezzz.fan.sleep.noise
com.fake.call.girlfriend.prank2019
com.fakecaller.android
com.fake.caller.plus
com.false.location
com.fancy.lovetest.android
com.fast.code.scanner.nmd
com.filemanagerkilopro.android
com.filemanagerupro.android
com.filemanageryo.android
com.filemanagerzeropro.android
com.find.difference.detective.little
com.find.you.lover.test
com.frame.easy.phone
com.frank.video.call.lite
com.free.code.scanner.nmd
com.free.lucky.prediction.test
com.funny.lie.truth.detector
com.funny.word.game.english
com.game.color.hunter
com.ice.survival.berg
com.idays.dayscounter.android
com.important.days.matter
com.instanomo.android
com.isleep.cycleclock.android
com.led.color.light.rolling
com.lite.fake.gps.location
com.lovetest.plus.android
com.love.yourself.women
com.lucky.charm.text
com.lucky.destiny.teller
com.magnifying.glass.tool
com.math.braingame.puzzle.riddle
com.math.iq.puzzle.riddle.braingame
com.math.puzzles.riddle.braingame
com.multiple.scanner.plus.nmd
com.my.big.days.counter
com.my.constellation.love.work
com.my.pocker.mobile.mirror
com.nanny.tool.data
com.nice.mobile.mirror.hd
com.nomophotoeditor.android
com.non.stop.writing
com.phone.lite.frame
com.phone.mirror.pro
com.pocker.pro.mobile.mirror
com.prank.call.fake.ring
com.phonecallmaker.android
com.pro.test.noise
com.puzzle.cute.dog.android
com.scan.code.tool
com.simple.days.counter
com.sleep.comfortable.sounds
com.sleep.in.rain
com.sleepassistantool.android
com.sleeptimer.android
com.smart.scanner.master.nmd
com.test.find.your.love
com.test.fortune.tester
com.test.lover.match
com.tiny.scanner.tool.nmd
com.wmmaster.android
com.word.fun.level.english
good.lucky.is.coming.hh
mobi.clock.android
my.lucky.goddness.today.test
newest.android.fake.location.changer
nmd.andriod.better.calculator.plus
nmd.andriod.mobile.calculator.master
nmd.android.best.fortune.explorer
nmd.android.better.fortune.signs
nmd.android.clam.white.noise
nmd.android.fake.incoming.call
nmd.android.good.luck.everyday
nmd.android.location.faker.master
nmd.android.multiple.fortune.test
nmd.android.scanner.master.plus
nmd.android.test.what.suitable
photo.editor.pro.magic
pic.art.photo.studio.picture
relax.ezzz.sleep.cradle
super.lucky.magican.newest
test.you.romantic.quize
well.sleep.guard.relax
your.best.lucky.master.test.new
com.ssdk.test
bedtime.reminder.lite.sleep
com.frank.video.call.lite.pro.prank
com.personal.fortune.text
com.daily.best.suit.you
com.false.call.trick
magicball.funnyapp.useful.crystal
yourdestinypredict.yourlifetest.amazingma gic
ALSO READ: Pakistan Taliban commander Qari Saifullah Mehsud shot dead in Afghan
Keep yourself updated with latest news through Newstrack App. To download App from Google Playstore visit here - Newstrack App