BJP releases second list of 18 candidates for Rajya Sabha polls
Lucknow: The Bharatiya Janata Party (BJP), on Sunday, released the list containing names of eighteen candidates for the upcoming Rajya Sabha elections to be held on March 23.
According the official announcement, BJP has fielded eight candidates for the 10 Rajya Sabha seats from Uttar Pradesh. SP and BSP have already fielded one candidate each.
Newstrack.com had revealed the names of candidates for Uttar Pradesh prior to the official announcement and seven out of the eight candidates are same.
All eight BJP candidates will grab the Rajya Sabha seat unopposed and there would be no need for the Rajya Sabha polls in Uttar Pradesh.
Final List for UP - Arun Jaitley, Dr. Ashok Vajpayee, Sakaldeep Rajbhar, Dr. Anil Jain, Vijay Pal Singh Tomar, Kanta Kardam Jatav, GVL Narsimharao and Harinath Singh Yadav.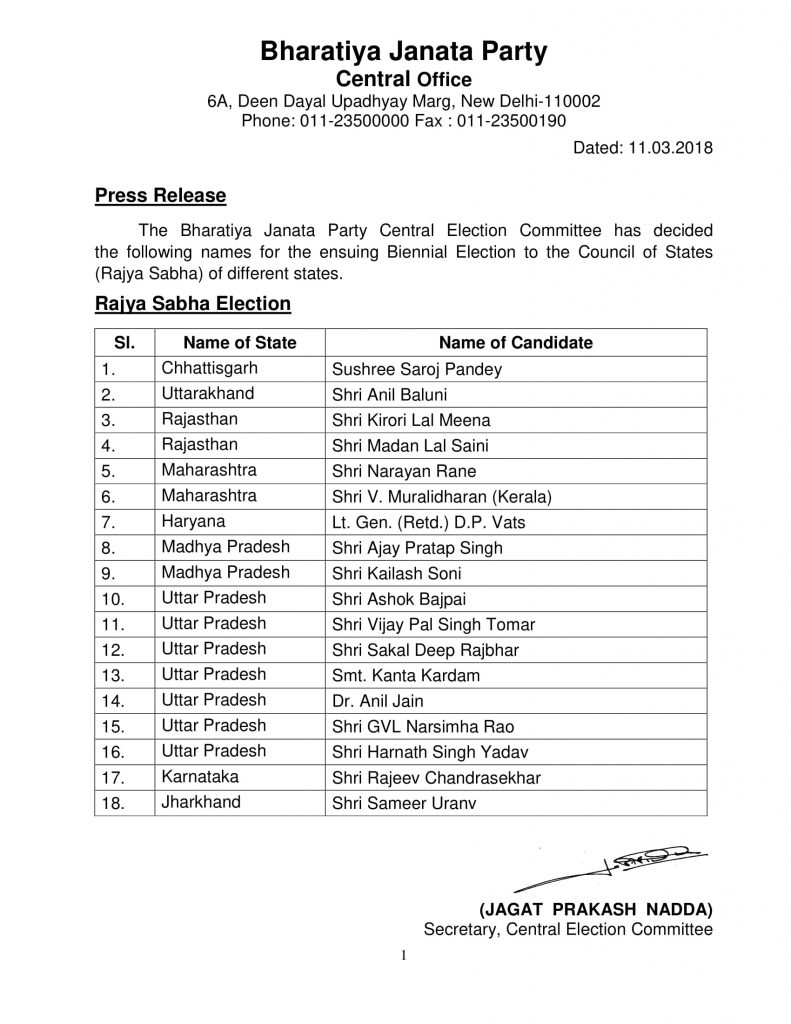 The SP has named Jaya Bachchan as its candidate for the Rajya Sabha polls, while BSP has fielded Bhim Rao Ambedkar.
With 311 members (325 with allies) in the Assembly, the BJP and allies will be a clear winner on eight seats, seven more than the last time.