Minister Rita Bahuguna Joshi attends graduation ceremony of JIT
Barabanki: UP Cabinet Minister Dr. Rita Bahuguna Joshi graced the third Graduation Ceremony of Jahangirabad Institute of Technology (JIT) as the Chief Guest, which was held today for the students who have successfully completed their Academic Program in 2017.
Graduation Day was a day of great joy and exhilaration for the graduates and their parents.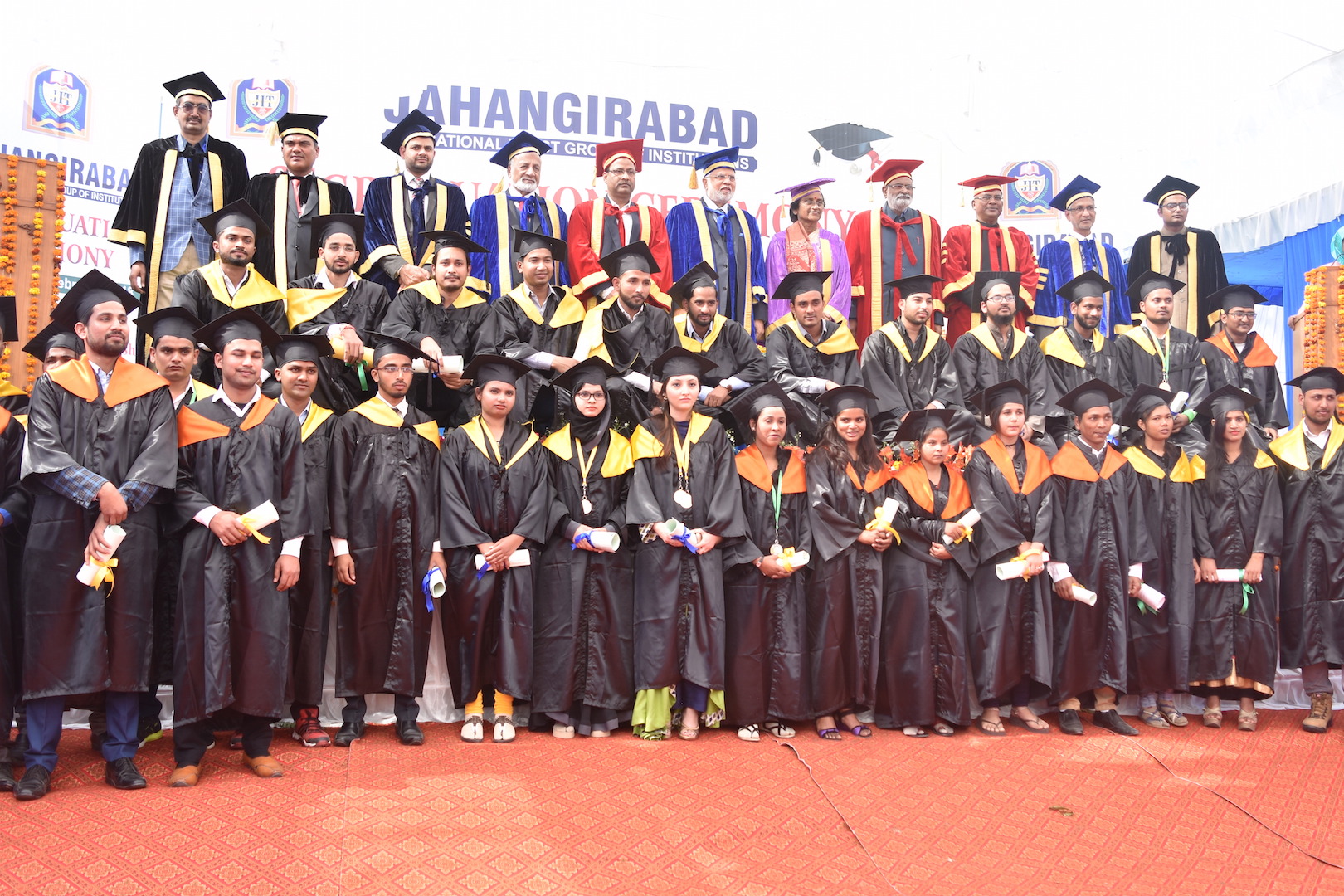 59 student were awarded their degrees and 11 student were given medal.
Miss Nida Kafeel , student of B.tech. (Mechanical Engineering) bagged gold medal for scoring highest marks in college while Shivam Roy, student of B.tech( Civil Engineering) received silver medal.
The program was started with the recitation of Holi quran and then JIT tarana was sung by JIT students.
ALSO READ: IIT-Delhi, Indiana University collaborate to help visually impaired
Professor Kailash Narayan Upadhyay , Pro. Vice Chancellor, AKTU,Lucknow declared the Graduation Day -2018 open.
Welcoming the distinguished guests and august gathering, Brigadier Saiyad Ahmad Ali , Director, JIT presented a brief report of the College in which he touched upon the key achievements and initiatives that have been taken last year .He stressed that college pursues innovation with a passion, supports students in their innovative project works.
He said that JIT has abundant opportunity for practical training and innovation. "it is an ideal place for education" he added.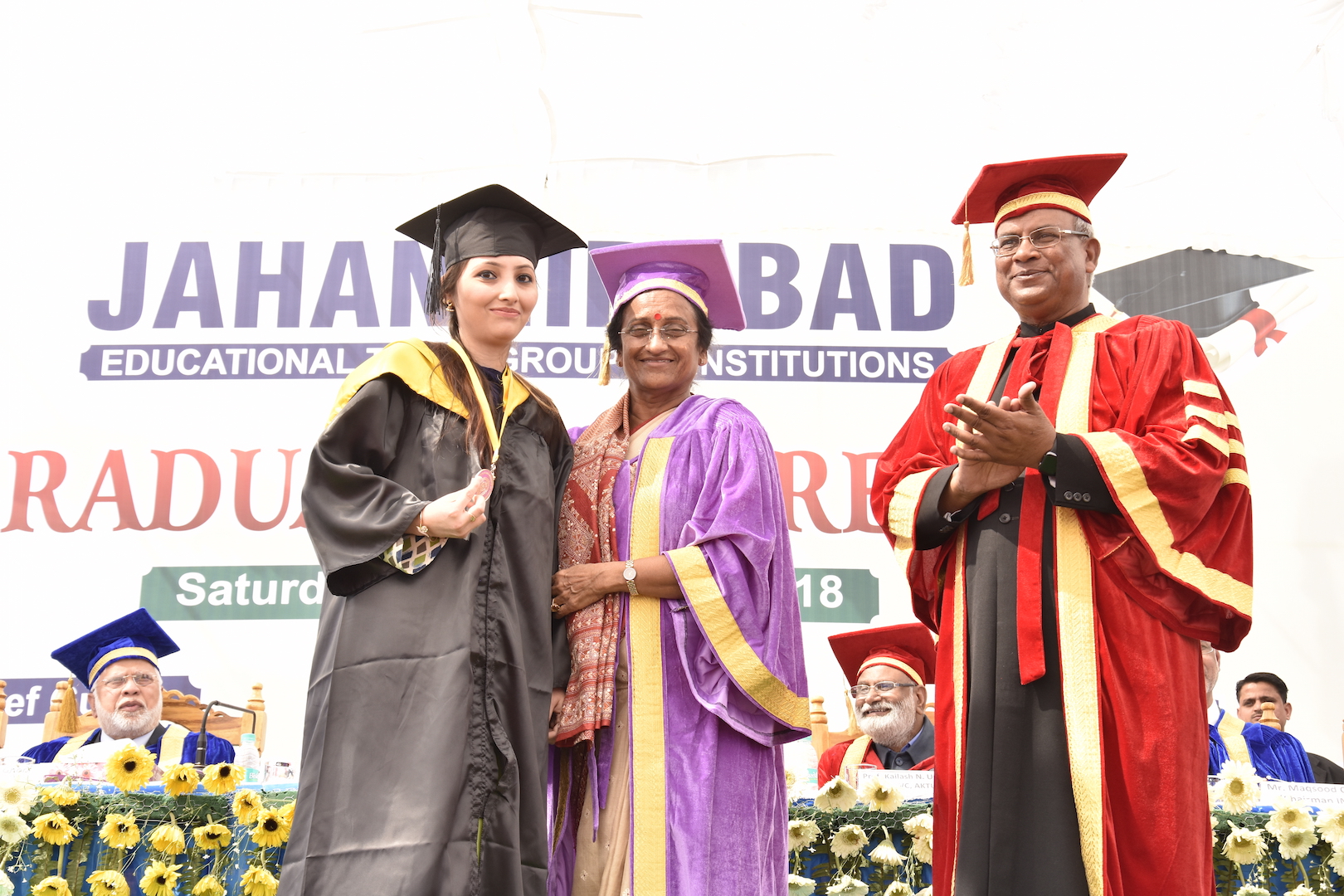 Guest of Honor Professor Sachchidanand Shukla, RML Awadh Universty, faizabad congratulated all the graduated students. Addressing the Graduands, Prof. Sachchidanand Shukla motivated them to work hard, be an incessant learner with an ability to critically analyze and complex problems, which an Industry looks forward to in employees.
Congratulating the graduands and their families, guest of honor Prof. Kailash Narayan Upadhyay Pro. Vice Chancellor of AKTU, Lucknow said that JIT Graduands should be called "distinguished achievers who have the capacity and capability to change the country and change the world".
Renowned Shia cleric Dr Kalbe Sadik urged student to achieve education. He said that education is the panacea of all problem
Cheif Guest Dr. Rita Bahuguna Joshi, Cabinet Minister, UP Government praised JIT for imparting education in this remote area. She urged all the graduands to work for society.
"We have the oldest civilization and you should be proud of it" she added.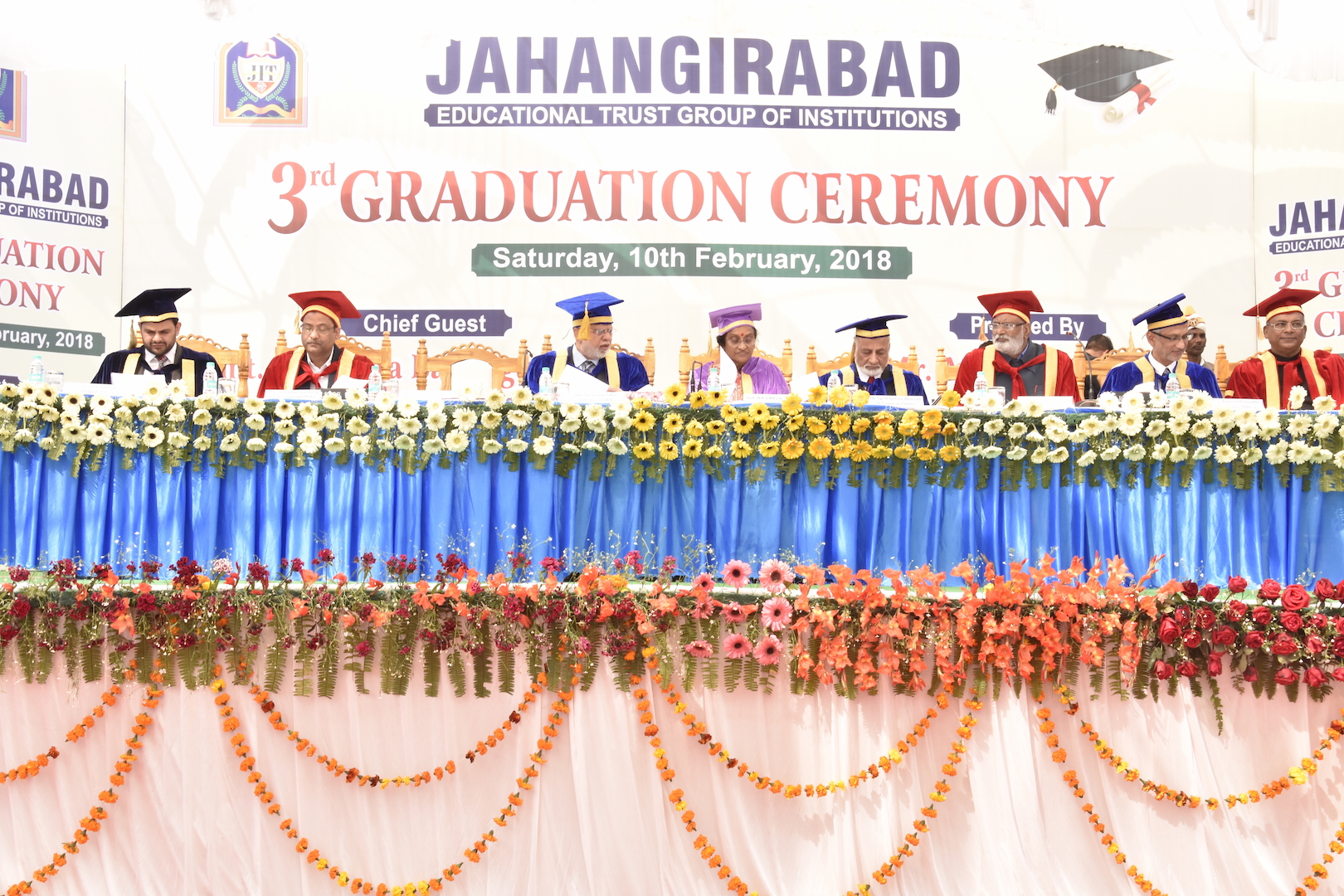 She said that UP government has started many start up program and called investor to invest in UP for many project for job creation. There is no scarcity of job in UP.
Mr Manzoor Ghori, Founder Chairman, Jahangirabad Educational trust group of institution said that education and training are key to success, try to involve in educational activities always.
At the end Dr. K M Rafi thanked all the guest and dignitaries.
The Graduation ceremony was declared closed by Pro Vice Chancellor, AKTU, Lucknow followed by National Anthem.