Canadian PM Justin Trudeau visits Golden Temple in Amritsar
Amritsar: Canadian Prime Minister Justin Trudeau, accompanied by his wife and two children, offered prayers at the Golden Temple on Wednesday, underlining the significance of the large Sikh and Punjabi community settled in Canada.
Trudeau and his family landed at the Sri Guru Ram Dass Jee International Airport here from Mumbai and headed straight for the shrine to offer prayers.
Wearing an off-white kurta-pyjama and head covered with a "kesari" (saffron) headscarf, Trudeau entered the Golden Temple complex with wife Sophie, who was wearing a turquoise kurta, and their children, who were also wearing traditional Indian outfits.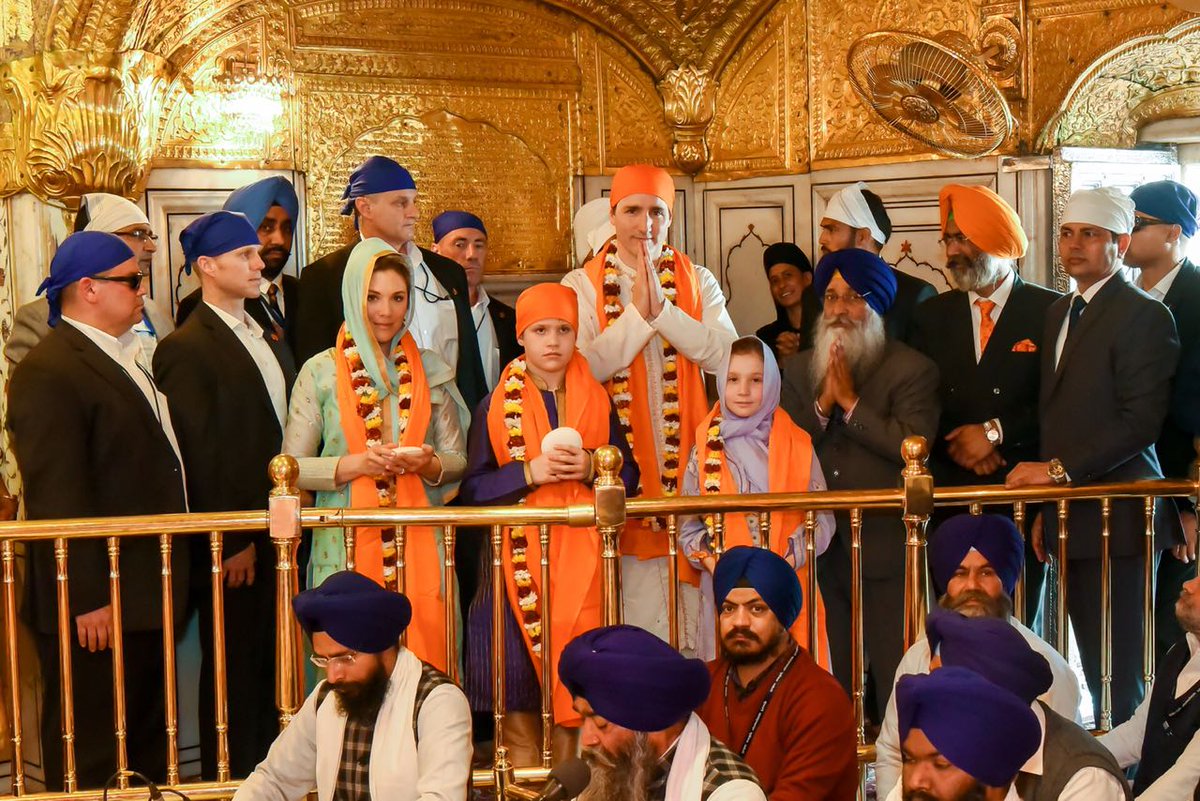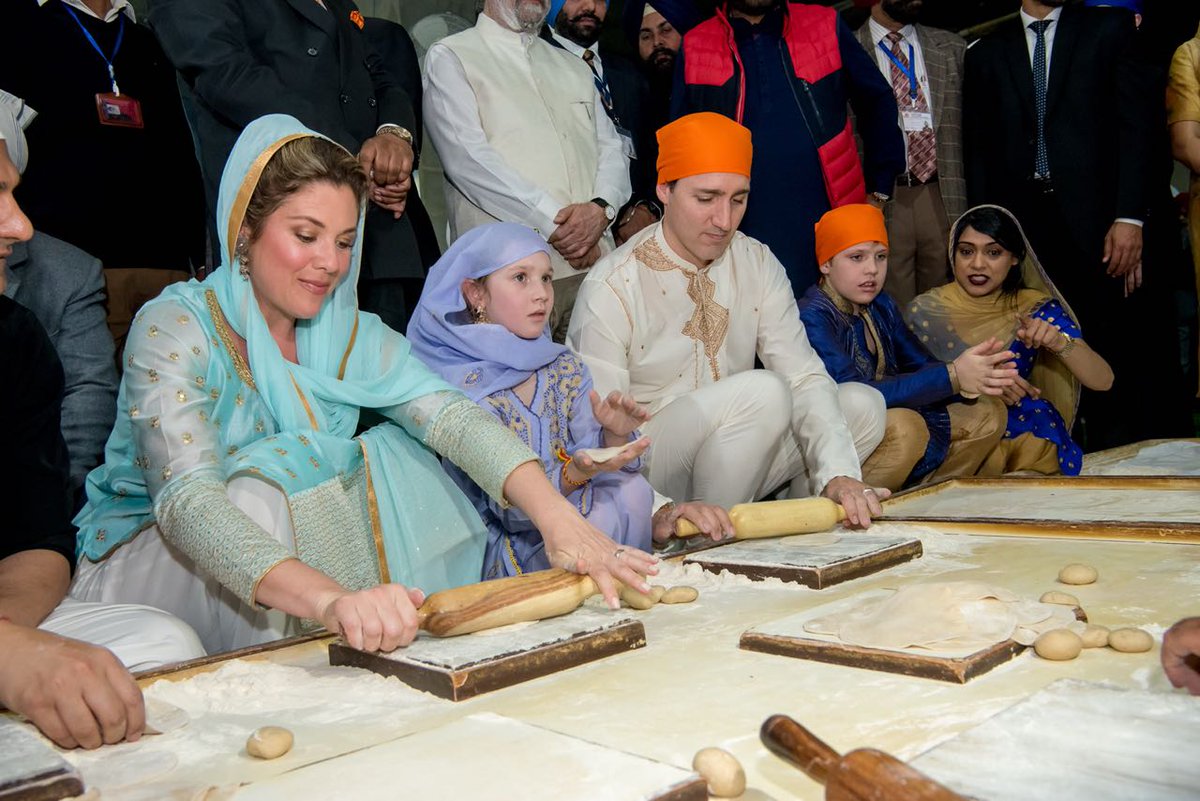 Trudeau's family members had their heads covered. Slogans of "Bole So Nihal, Sat Sri Akal" were heard as the Canadian Prime Minister and others entered the complex housing Sikhism's holiest shrine.
Trudeau and his family members first went to to the "Langar Hall", where thousands of devotees partake langar (community food) and also do "sewa" (voluntary service). The Golden Temple's Langar Hall is the biggest community kitchen in the world.