Exclusive: UP govt obtrudes into State Judicial Body, reduces age for incumbents midway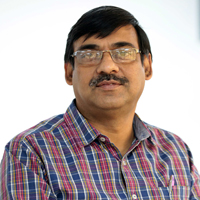 Sanjay Bhatnagar
Lucknow: In what could be termed as the direct interference of the political leadership in any judicial body, the Yogi government in Uttar Pradesh has reduced the age of Chairman, two Vice Chairmen and ten members of UP State Administrative Tribunal, a move rather unexplained.
The state cabinet has already cleared the proposal in this regard while legislative procedures are in the offing, the highly placed government sources told newstrack.com. The UP SAT would be the first state judicial body in the entire country to go through such changes which are being looked upon as uncalled for.
Under this decision, the age of Chairman of the state tribunal has been reduced to a maximum of 70 years to 65 years while the tenure of Vice Chairman and members would stand reduced from up to 65 years to 62 years. Under the existing rules, the Chairman could be a retired High Court judge or Secretary, Government of India level retired IAS officers. Similarly, the Vice Chairman could be the Principal Secretary level retired IAS officer or retired district judge. As for ten members, the five are retired IAS and rest the retired district judge level judicial officers.
Also Read: UP DGP Interview: Twitter, FB or Whatsapp cannot control crime but 'danda' can
According to sources, it is the first of its kind meddling with the judicial body by anywhere in the country which was done by the UP government. As per the information available, this move in UP has disturbed the uniformity in the service conditions in the state tribunals as all the bodies have same rules, now UP is the exception.
More so, according to a Supreme Court ruling, the State Tribunals would have to be treated at par with the Central Administrative Tribunal which has maximum age of 68 and 65 years for chairman and members, respectively.
According to one member of the State Tribunal, it is rather flabbergasting for the present incumbents as their service conditions are changed midway because they were appointed for a fixed tenure and suddenly they are asked to quit.
It may be pertinent to mention that majority of appointments were made on the orders of the high court in a PIL and the names were finalised by the Chief Justice of Allahabad High Court.