Some new solutions to end water crisis in the offing!!!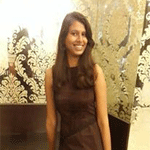 Arnima Dwivedi
Lucknow: While India is crunched up between the political games over water- like we saw in Bundelkhand, there are some citizens who have engaged themselves in selfless endeavours to chalk out ways and means to conserve water.
Nearer comes the time of Uttar Pradesh assembly elections, warmer gets the political environment of our country and in the midst of all this there are some dedicated individuals who are devoting their time and efforts so that the nation could be saved of this water crisis.
Vidit Agarwal, a resident of Uttar Pradesh's capital Lucknow, is one individual who has been continuously working and churning out a number of solutions to save water, when India needs it the most.
A class 10th pass out Lucknowite has invented many devices which detect water pressure in our water storage tanks and helps us saving more water.
Some of Vidit's Inventions:
Non-electric water level indicator-
The inventor of the device explains it to be a first of its kind of plumbing device that examines the pressure of water in our tanks and indicates as soon as our tanks get filled with water, so as to reduce the wastage of both the electricity and the water.
The 7 inches device was recognized by the central government and sent to Banaras Hindu University for further improvements, so that it could be used in every house of the country.
Steward-
Vidit's another invention steward is a small plumbing device that is attached to the water pipes.
The device automatically switches and stops taking the water stored in our tanks, till the households get the fresh water supply.
The inventor of the device claims that the steward reduces the plumbing cost by 60 percent. "The device also helps to lower the entire sanitary turnover by 50 percent", told Vidit.
About Vidit Agarwal:
The plumbing device inventor is the only non-IITian who has participated in Prime Minister's dream project 'Start-up India'.
Vidit was also nominated for President's award for his first invention.
If you think that inventions are done by scientists, then you would be amused to know that Vidit Agarwal's educational qualification is just class 10.
Considering his projects, we can say that while the drought hit areas of the country are waiting for our political parties to end their war game, they can actually get a ray of hope in people like Vidit, who are tirelessly working towards these problems.