For SP, politics is an art while campaigning a science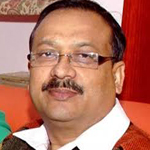 Yogesh Mishra
Lucknow: "Politics is the art of the possible" the famous quote of Otto Von Bismarc has found extension in the hi-tech modern era and that is the political campaigning is science.
It comes true when one sees how scientifically political pundits design their election campaign -thanks to ever expanding social media platforms and diversification of the public opinion. Here comes the terminology of political strategy which even finds place in university curriculum.
The ruling Samajwadi Party (SP) in Uttar Pradesh, the largest state of India,seeking to retain power in coming assembly polls, has grabbed this essence to the core and even at the cost of being called 'too optimistic' and 'enterprising', it has sought to draw parallel with the election campaign of American presidential elections.
It may sound 'bizzare' and 'moving with the times' at the same time but Mulayam Singh Yadav-led Samajwadi Party has constituted a team of youngsters to be sent to University of Akron in Ohio, United States to do a crash course in election campaigning. Coinciding with the hectic US presidential election campaigning the 12-member team will attend the International Campaign Fellow (ICF) program at the University of Akron in Ohio to learn nuances of election campaigning.
"The party is sending us to attend a three-month crash course at the University of Akron, Ohio. We will closely watch the campaigning of presidential elections in the Unites States of America," a member of the delegation told newstrack.com on the condition of anonymity.The party sponsored-three month crash course is likely to commence on August 14 and will continue till November 14 , probably by the time when the assembly elections in UP may have been announced .
ALSO READ:
Nitish Kumar throws challenge to Akhilesh Yadav once again
The tentative list of participants:
The SP has not yet made it public but the tentative list of the team carries names of Nidhi Yadav, Anil Yadav, Dr Ashray Gupta, Pankhuri Pathak, C P Rai, Dhirendra Yadav, Bhupendra Yadav, Abhishek Yadav, Sarvendra, Huma, Nashir and Bhupendra.
According to the party insiders the members of this delegation will get a chance to attend the live events, will go on the campaigning trail and will also travel town to town.
"Time has changed and is changing. The Chief Minister has given each of us a platform to learn and benefit the party through this crash course," said a member.
The political grapevine also has it that the party has approached a senior scribe to convince veteran Democratic Party adviser Gerald. J. Austin to manage its 2017 Assembly election campaign.
UP Chief Minister Akhilesh Yadav, in a desperate bid, had approached Austin last year requesting him to do campaign planning for the party. He, however, declined citing his old age the reason not to take up the assignment.