Newstrack Impact: EC assures action against vehicles with red beacons
Lucknow: Reacting on the report of newstrack.com, the Uttar Pradesh Election Commission on Thursday said that they will take appropriate action against the ministers whose vehicles will be spotted with red beacons.
It is to tell you that no MPs or MLAs are allowed to use red beacons on their vehicles after the imposition of Model Code of Conduct.
On being asked about several government vehicles at the 5 Kalidas Marg still using red beacons, the EC denied receiving any such complaint.
But after the newstrack.com reporter showed the pictures of such vehicles, EC said that they now have taken the matter into cognizance and relevant action will be taken.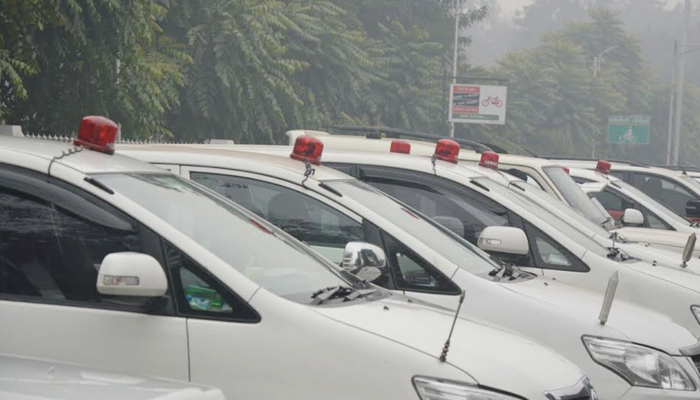 Newstrack.com had sent the pictures to the EC on Thursday morning.
Also Read: Opposition parties meet EC seeking postponement of Union budget
The Model Code of Conduct was imposed in five states, including Uttar Pradesh, on Wednesday (January 4) after the EC announced the poll dates. The elections are scheduled to commence in UP from February 11.