Birthday Special | BJP to set up 110-feet tall cutout of PM Modi

Ashutosh Tripathi
Lucknow: On occasion of 67th birthday of Prime Minister Narendra Modi on September 17, the Bharatiya Janata Party (BJP) has planned to install his 110-feet tall and 35-feel wide cutout outside the UP Vidhan Sabha here.
The cutout is being shaped by Zulfiqur Hussain, also known as Raju Artist, and he is getting assistance from artisans especially hired from Dubai.
Zulfiqur is widely known for his work and he had also made a 100-feet tall cutout of former Prime Minister Atal Bihari Vajpayee. He has been working on PM Modi's cutout for the past one month.
The idea of the 110-feet cutout was given by Nripendra Pandey, a BJP leader and advocate by profession.
Also Read: Yogi's time management proving irksome for bureaucrats
Julfiqur has been living in Dubai ever since 1985 and has come to Lucknow on special request from Nripendra.
The cutout would be installed in front of UP Vidhan Sabha, on the left side of the gate of UP BJP headquarters.
Here is how the cutout of PM Modi would look like: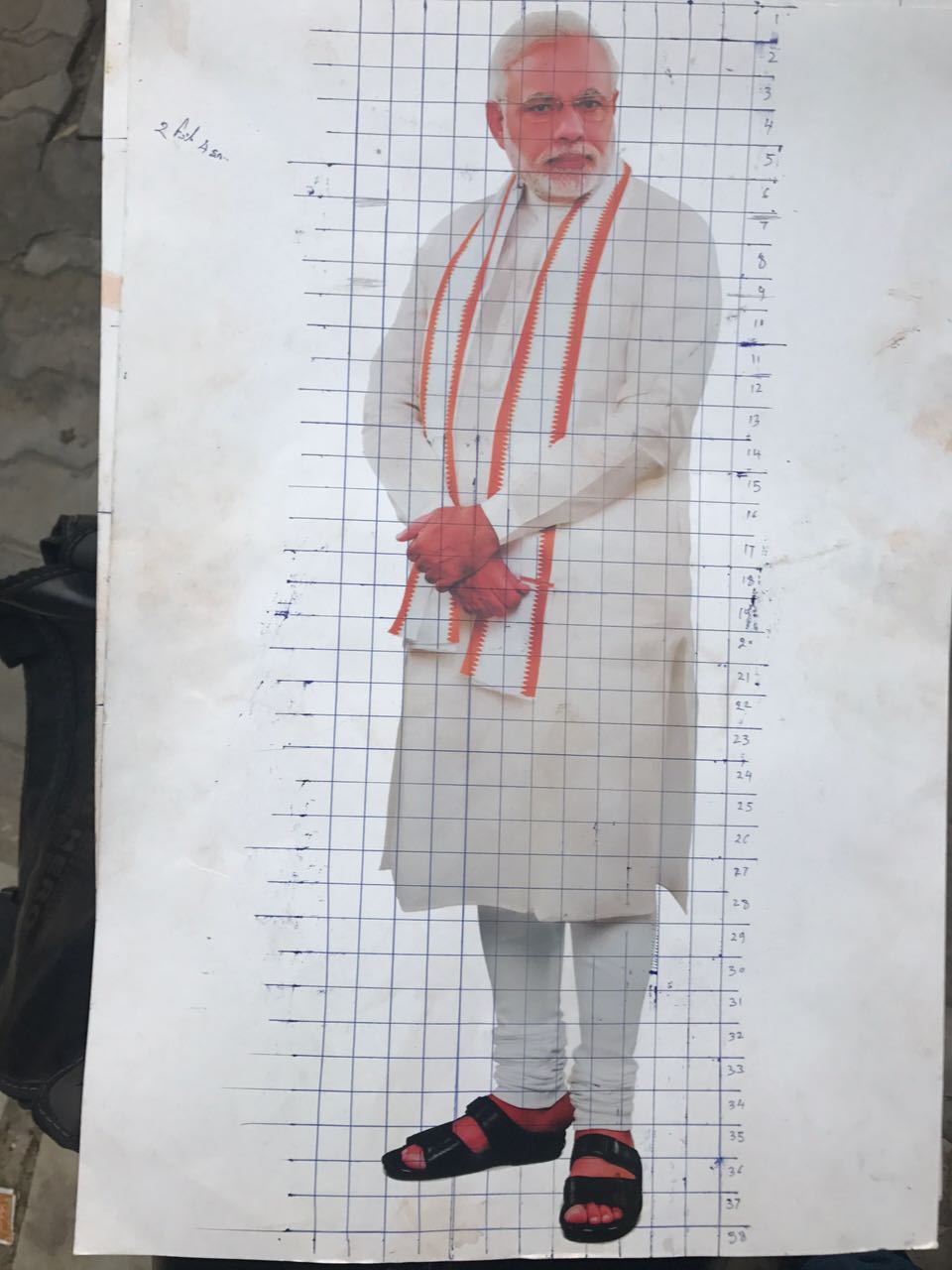 Earlier in 1998, a similar 100-feet cutout of then PM Atal Bihari Vajpayee was made by Zulfiqur and was installed at the Parivartan Chouk crossing, near KD Singh Babu Stadium.
Zulfiqur says, "It was his dream to create a cutout of PM Modi and following my old relations with Nripendra Pandey, I have got a chance to realise my dream."
Wages for making the cutout have yet not been decided and the artisans have said that they would be happy to accept whatever is offered.
Apart from former PM Atal Bihari Vajpayee, Zulfiqur has also made cutouts of Mulayam Singh Yadav, Kanshi Ram, Mayawati and Akhilesh Yadav in the past.
Checkout the exclusive pictures of the cutout in slides: