Would you wear shirtless pantsuit like Kendall Jenner?
New York: The Kardashian sisters always have something new. Their fashion sense is something that is always a talk of the town.
Here, we are talking about one of the Kardashian sisters, Kendall Jenner, who last night attended a dinner, wearing no shirt.
The actress was exposed and also covered at the same time. Here are the photographs of Kendall Jenner in shirtless pantsuit.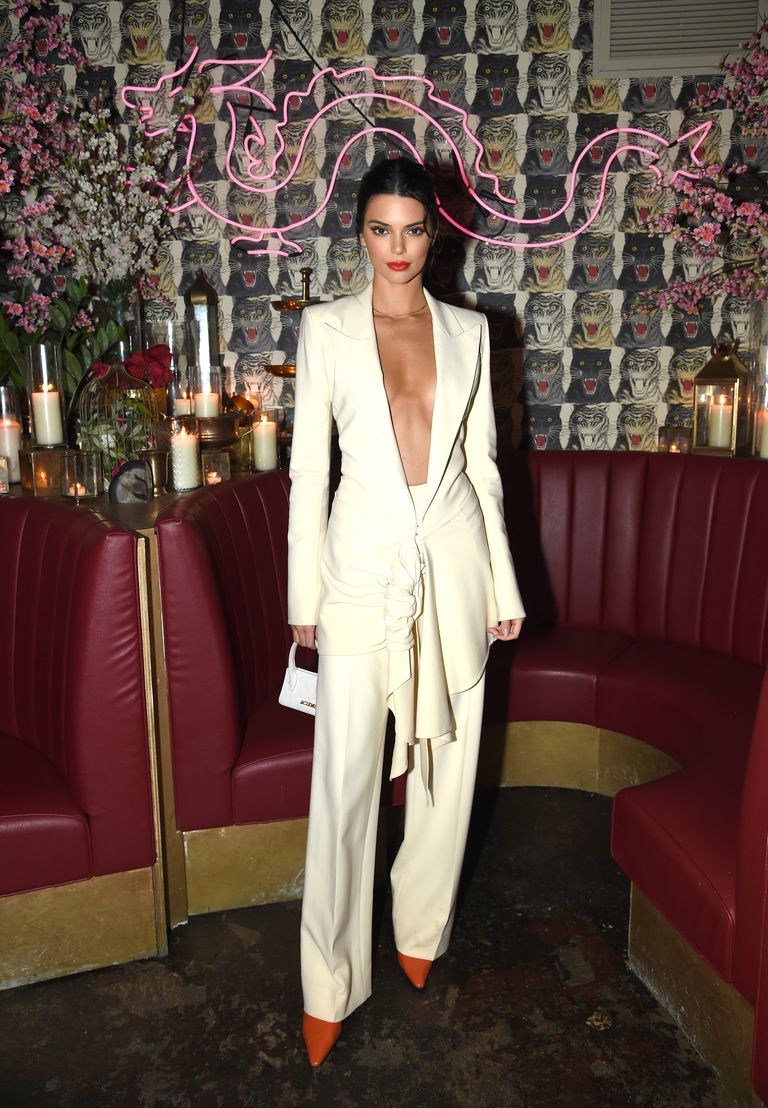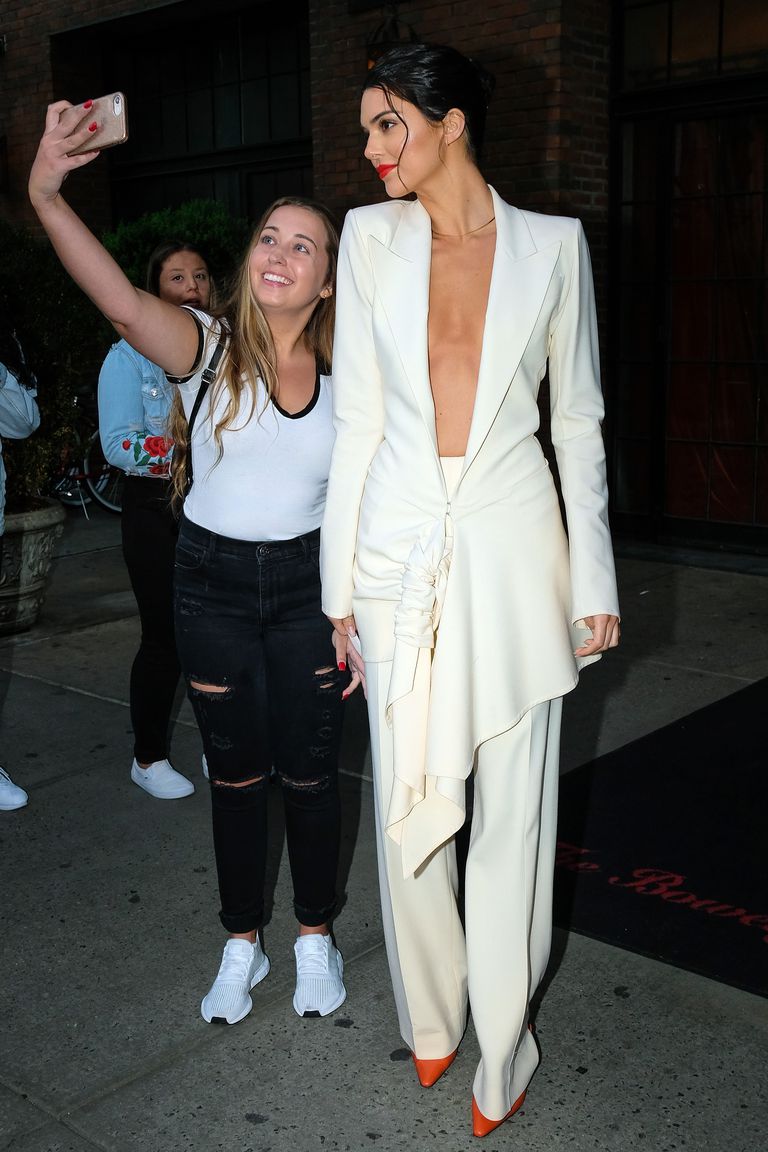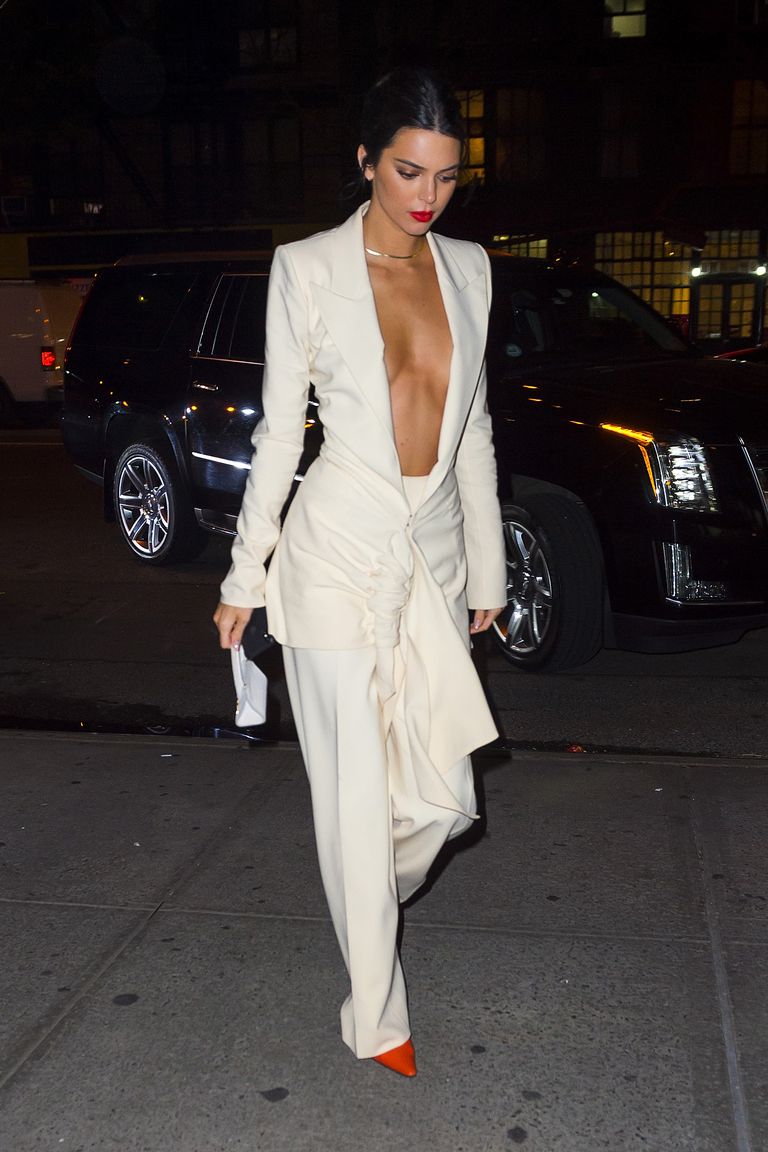 Earlier, Kim was seen attending an event wearing topless pantsuit.