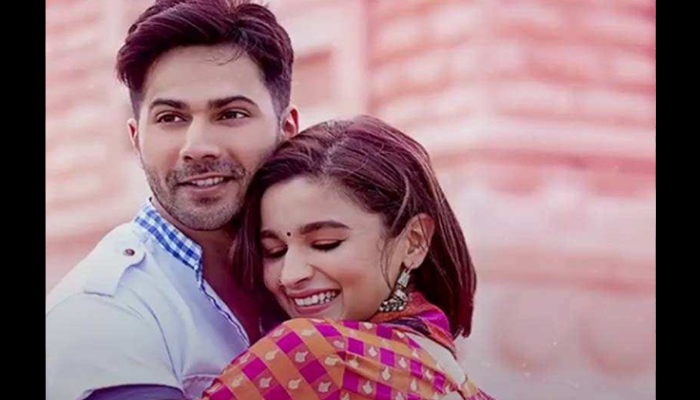 Lucknow: Nepotism prevails since the very beginning in Bollywood. It is the practice of appointing those who maybe millionaires and possess influencing powers. Most of the times, several positions are given to those who may not be eligible for it. It decreases the chances of outsiders at a great extent.
Not long ago, Kangana Ranaut and Karan Johar were revolved around a controversy. In Karan Johar's show 'Koffee with karan' Kangna accused him of promoting nepotism in Bollywood.
Here are some examples for you that go on to prove that Bollywood is, in fact, a huge platform of nepotism.
Arjun Kapoor
Arjun kapoor son of famous producer Bony Kapoor, was an over weight when he was asked to reduce it in order to make his career in film industry. However, he worked intensively on himself seen clearly in his debut 'ISHAQZAADE'. His flick was praised by both critics and fans.
 Alia Bhatt
Alia Bhatt, daughter of Mahesh Bhattwas too suffering from obesity when KJo offered her Student Of The Year. Though she made her way into the industry and is now among some huge names, the fact that she attained fame due to nepotism still remains unchanged.
 Athiya Shetty
Athiya, daughter of Sunil Shetty, easily got her first chance in Bollywood. Salman Khan and Subhash Ghai launched her in the movie directed by Nikhil Advani, with co-star Suraj Pancholi.
Emraan Hashmi
Meherbano Mohammad Ali, Emraan's grandmother, married producer-director Bhagwan Dass Varma, and was the sister of Shirin Mohammad Ali, the mother of producers Mahesh Bhatt and Mukesh Bhatt, who are thus Hashmi's uncles. He, in an interview said, that "Yes, nepotism exists in industry, and I got a break because of it. If my uncle, who is a producer and director hadn't been there, I wouldn't have been an actor."
Shraddha Kapoor
Shraddha Kapoor, daughter of famous actor Shakti Kapoor, got chance just because of her father. Though most of her films were a big flop in the box office, she still receives numerous roles.
Sonakshi Sinha
Daughter of Shotgun aka Shatrughan Sinha and Poonam Sinha, she made her debut in Dabangg' with co star Salman Khan. Her first movie was a great hit due to the presence of Salaman khan.
Sonam Kapoor
Daughter of Anil Kapoor, she began her carrier with Sanjay Leela Bhansali's movie 'Saawariya' alongside Ranbir Kapoor. This film was a flopd at the box office.
Varun Dhawan
Varun Dhawan, son of famous producer David Dhawan, was seen in his first movie "student of the year " produced by Karan Johar. He proved his acting and is now a big star with huge female fan following.
Keep yourself updated with latest news through Newstrack App. To download App from Google Playstore visit here - Newstrack App