This actress kisses her beau passionately on stage | Check images 
Los Angeles: Singer Ariana Grande and fiance Pete Davidson passionately kissed on stage here following an X-rated confession.
Davidson might have given a little too much information away about his relationship with Grande, but it appears she has pushed the X-rated comment aside as she shared a passionate kiss with her beau while on stage.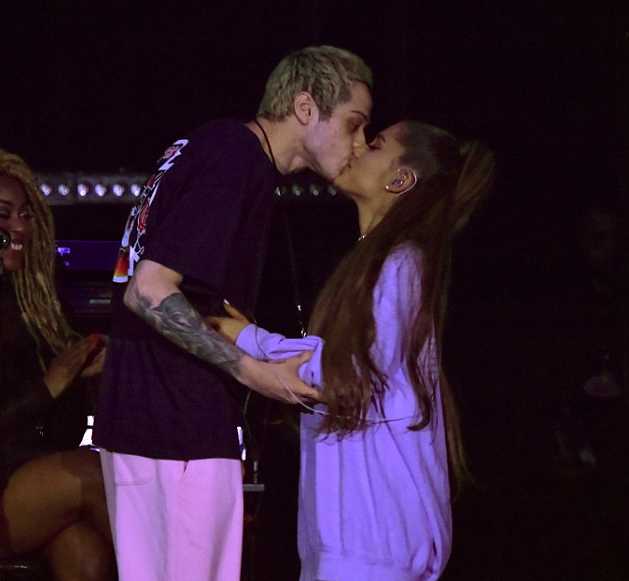 They locked lips during Grande's 'Sweetener Sessions' at the Ace Hotel here, when Davidson introduced the 25-year-old's set.
ALSO READ: It was like leaving home: Mouni Roy on shift from TV to films
Addressing the crowd, the comedian asked them to cheer louder. He then said: "Coming onto the stage, I can't believe she even talks to me, please welcome my love Ariana Grande."
Her fans cheered as the singer graced them with her presence, but before she had barely made it onto the stage, she took her fiance into her arms to kiss away.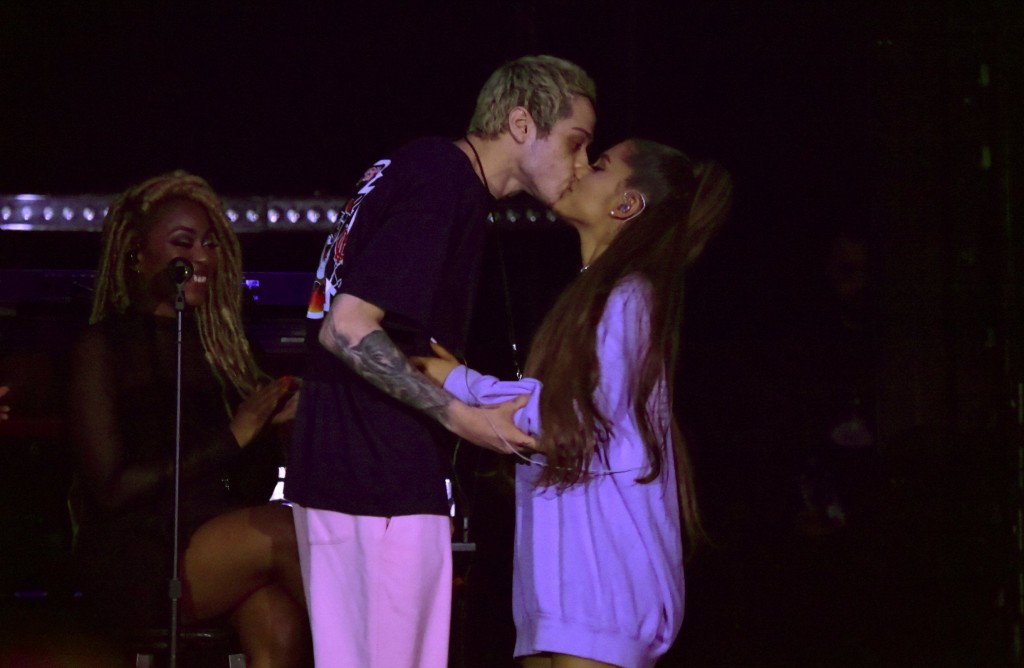 Their romantic display comes after the "Saturday Night Live" star commented about their relationship. When asked what it was like to be engaged to Grande, he said, "What's it liked being engaged to Ariana? It's like what you would think it would be like but like a 100 times sicker."
He continued, "I'm a very, very happy boy who is very, very loved and I'm very lucky. And my d**k's forever hard."