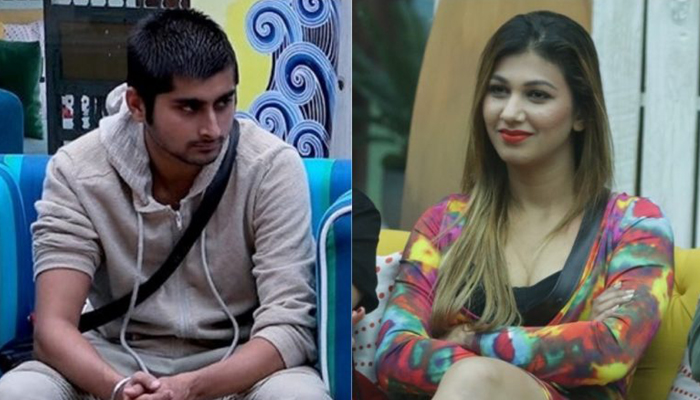 Jasleen shamed in a video, files Police complaint against Deepak Thakur
Mumbai: Controversy's favorite child and ex-Bigg Boss contestant, Jasleen Matharu has recently been surrounded by new squabble created by her reality show in-mate, Deepak Thakur.
Where Deepak never missed a chance to pass unpleasant comments to Jasleen in the house, the duo still doesn't share a good rapport and it could be seen in a recent video where Deepak ridiculed Jasleen's modesty, as claimed by the singer.
In a recent video recorded through a video app, Deepak Thakur said something that didn't go down well with the singer and Jasleen filed a police complaint against her ex-Bigg Boss contestant.
In the video Deepak asks a boy pointing towards a travelling bag "will you take it with you in the Bigg Boss House? The boy replies "yes why not?" To which Deepak asks "what will you do there?" The boy filled with excitement says, "Will eat, drink and take bath with Jasleen in the swimming pool."Listening to boys desires the ex-contestant says, "bravo son! what noble thoughts you have." The video was posted with a hashtag which reads #familyPlanning.
Watch Video here: 
Video Credit: TellyMasala
What disturbed Jasleen more was not only this obnoxious video and the hashtag it bears but the comment posted by fans were outrageous too.
In her interview to a news channel, Jasleen seemed totally baffled after watching the video and blamed Deepak for ridiculing her as she had worn bikini in the house. According to the trained singer she claimed that people still associate clothes with one's character and she has been targeted for wearing bikini in the house.
It is to be mentioned that Jasleen came into the house with her singing master, Anup Jalota. The 65-years-old bhajan singer was then reported to be dating his 28-year-old pupil Jasleen Matharu and were seeing eacth other for three and a half years.