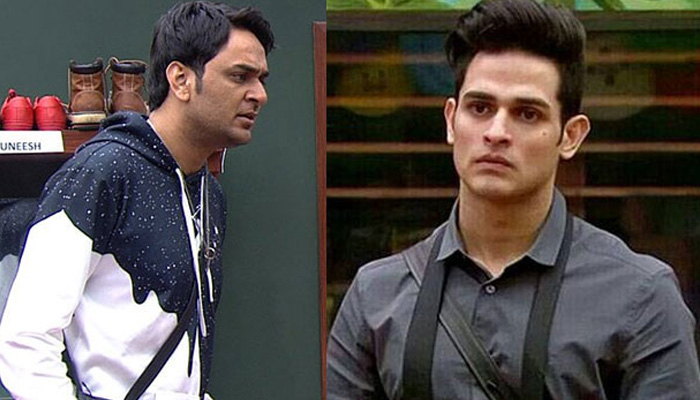 Bigg Boss ex contestants, Vikas-Priyank indulged into a physical fight
Mumbai: One of the most discussed 'brother-brother' jodi of Big Boss's X Contestants, Priyank Sharma and Vikas Gupta is now facing a tiff. Priyank has mentioned several times that the place he is on today is due to his 'brother' Vikas Gupta. However, now both of them are facing ends.
Shortly before, it was reported that Vikas will not create the second part of their Famous Web Series, Punch Beat, due to Priyank's unprofessional behavior. Since then, their relationship is souring.
ALSO READ: Alia expresses her love for her bae says, "Ranbir is a gem"
No one ever thought that this dispute would go to such an extent. The recent quarrel between Priyank and Vikas that took place one night before the Indian Tally Awards left us surprised.
According to a Spotboy's report, one night before the awards, Vikas was doing his workout at Juhu's 5-star gym, when Priyank Sharma came there. Shortly after, Priyank's so-called girlfriend, Benaafsha Soonawala too joined. Vikas, later went to the locker room, where Priyank followed him. As Vikas turned back, he noticed Priyank standing extremely close to him and within no time, the two began to quarrel.
ALSO READ: Actress Ameesha Patel accused of fraud worth Rs. 2.5 crores
According to some eye-witness, "When Vikas tried to get out of the locker room, Priyank blocked his way by placing his hand on the wall. Vikas asked him to step aside but he did not hear. Priyanka then pushed him and within seconds began to capture a video of himself stating that Vikas had hit him due to which there were marks on his body". He further added, "When Vikas tried to come out of the gym, Priyank threw a bottle on him luckily which did not hit Vikas.
Vikas then came out and began screaming that there is something wrong with Priyank. He suggested calling the police to which Benaafsha too agreed. Unfortunately, the rest of the members in the gym refused to the call. Somehow they managed to calm Priyank and Vikas and the two went their own way.
ALSO READ: Angelina Jolie in talks to make Marvel debut in 'The Eternals'
(PTI)