Only For 90s Kids! Do you remember these DD shows, lets go for a Nostalgia trip...
The history of Indian television has been very advanced. It may be completely different than American TV serials or UK TV serials.
New Delhi: The history of Indian television has been very advanced. It may be completely different than American TV serials or UK TV serials. But this does not at all mean that India's TV serials are inferior. In the last few years, the viewers of TV serials may not be as enthusiastic as they were these days.
Doordarshan TV Shows:
But there have been such times in this country when people used to give up important work at the time of the serial. There was silence on the streets, at least it was the same with the Ramayana and the Mahabharata.
At that time, Indian TV serials airing on Doordarshan, about which we must know in detail. Then it should also be seen if available through YouTube, CD cassettes, or any other medium.
What was their magic, and how often did the heads of people speak and let's tell you.
Ramanand Sagar's RAMAYAN:

Ramanand Sagar's performance Ramayan was the first TV serial in the country, which awakened Amjan's faith in TV. Some episodes of Ramayana are so poignant that people continue to shed tears for hours after watching. 'Ramayan', a TV adaptation of Tulsidas written Ramcharit Manas, will come in the first line whenever popular TV serials of India are read and written.
Its impact was so deep that people started worshiping the posters of this TV serial in their homes. This religious serial gave TV actors like Arun Govil (Ram), Deepika (Sita), Dara Singh (Hanuman), Sunil Lahiri (Laxman), Lalita Pawar (Manthara), Arvind Trivedi (Ravana).
MAHAHARAT:
Mahabharata is considered to be the most watched TV serial in India in the 80s and 90s.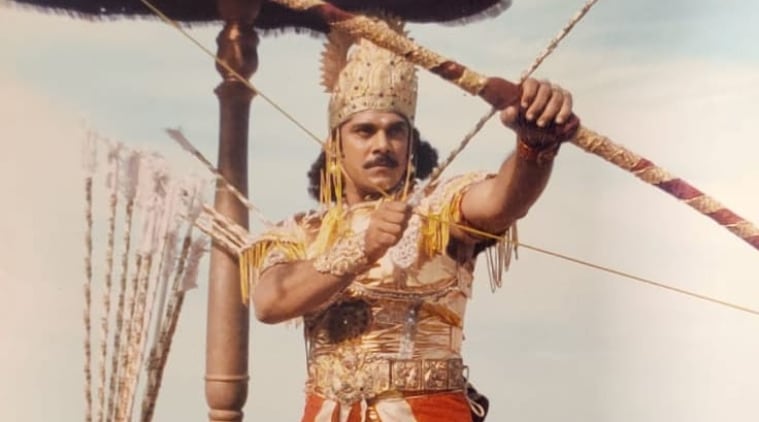 This TV serial gave Indian artists society new talented faces like Feroz Khan, Gajendra Singh Chauhan, Mukesh Khanna, Puneet Issar, Pankaj Dheer, Surendra Pal, Nitish Bhardwaj, Chetan Hansraj, Gufi Pantal, Umashankar, Aryan Vaidya, Kiran Karmarkar, Harshad Chopra Later, he became very famous in TV and TV cinema too.
CHANDRAKANTA:
For seeing the love of Naugarh-Vijaygarh and prince and the main character Chandrakata, people got the story in between.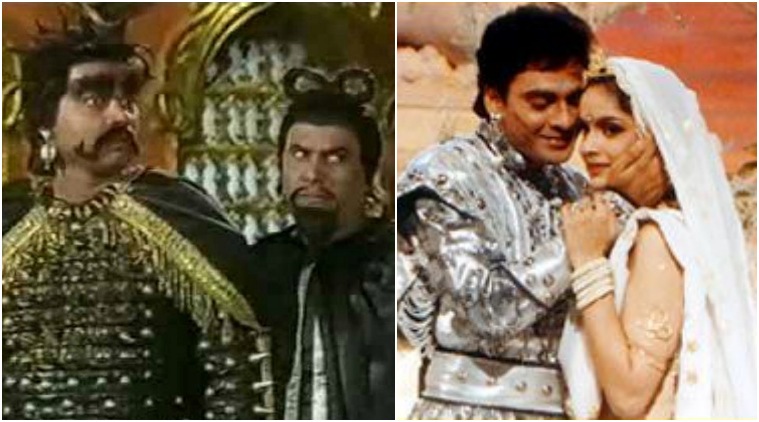 The TV serial, which was about 133 episodes, began in 1994 and lasted until 1996. Akhilesh Mishra, who played the role of Kroor Singh in this serial, was later taken over by Bollywood.
SHAKTIMAAN:
Shaktimaan was a show of that era that made children crazy. Actor Mukesh Khanna's lively performance made the character immortal. The serial successfully completed 400 episodes and dominated the TV world. After the end of the show, few things were liked a lot.
Mukesh Khanna, playing Bhishma in the Mahabharata, did not get as much popularity as Shaktimaan did. With this, as much as Surendra Pal could not convince people by becoming Guru Dronacharya, his fear reached the people in the form of Tamraj Kilwish. Shaktimaan was also called India's first superhero. It used to fly in the sky with a special way.
Stay tuned with the newstrack to get fastest updates. Click @englishnewstrack to follow us on Facebook and @newstrackmedia to follow on Twitter.