Mumbai Mirror trolled after Amitabh clicks selfie with fan
Mumbai: Bollywood megastar Amitabh Bachchan inspires the young fraternity by being exceptionally generous to his millions of fans across globe but to his dismay, a leading magazine accused him of denying selfie with one of his female fans during the shoot of his upcoming film.
Amitabh, however, reverted with a befitting reply to media house which swiftly took shape of 'troll' over the celebs favourite mouthpiece Twitter.
Prominent Newspaper Mumbai Mirror accused Amitabh Bachchan of ignoring the fan's request of a selfie while he was shooting for a film at a studio in Mumbai.
The magazine published a photo of Amitabh Bachchan ignoring a female fan who was waiting to click a selfie with Mr. Bachchan. The photo was captioned, "A fan's request to Amitabh Bachchan for a selfie at a studio in Mumbai did not yield any positive result."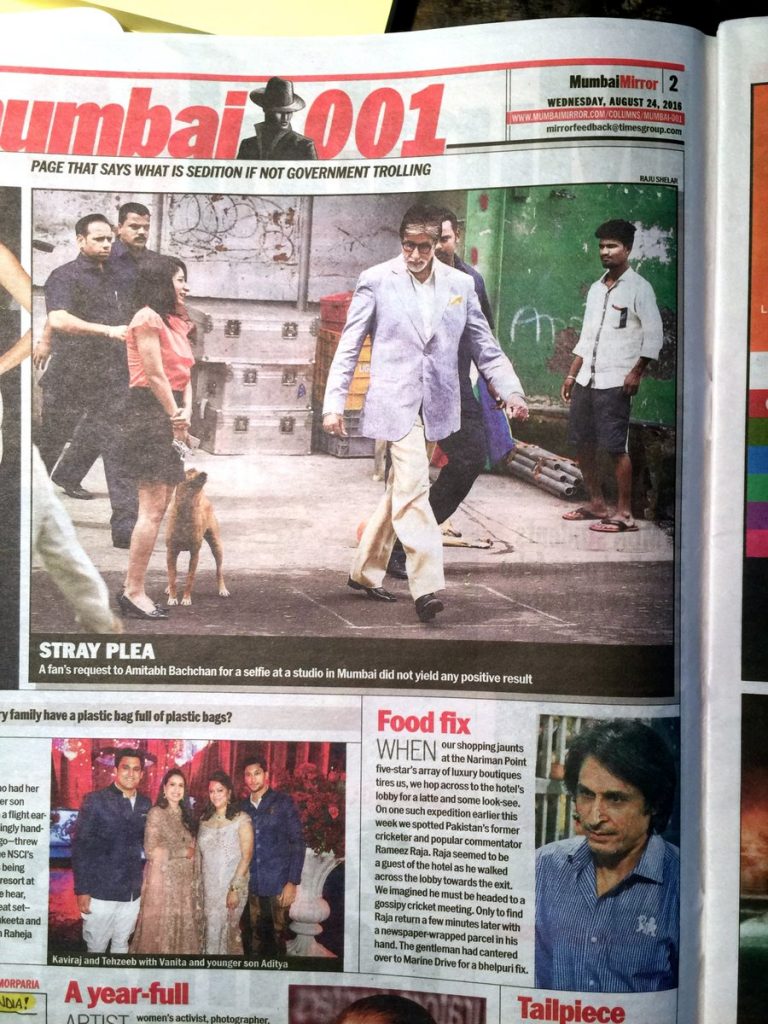 ALSO READ:
Akshay Kumar makes it large with three Rs 100cr films in 2016
In his reply to Mumbai Mirror, Amitabh posted selfies with the young girl along with a tweet, "@MumbaiMirror, here is lady's selfie, further proof !! told her to wait till I got out of my shoot dress!"
The tweet from the veteran Indian actor was enough to create a buzz on the social media, with his fans poured in messages condemning the newspaper.
Below are few of the tweets:
https://twitter.com/raj20k/status/768369897369776128
https://twitter.com/AyushMehta3/status/768369819787923456
https://twitter.com/kalpanakakade/status/768370664122134528