List of huge mansions of Holly's finest and oldest Celeb's!!!
Celebrities are believed to entertain the audience with not just their acting skills but by their life style too. There are many actors who rule the hearts of their fans and are remembered even when they longer exist between us.
Lucknow: Celebrities are believed to entertain the audience with not just their acting skills but by their life style too. There are many actors who rule the hearts of their fans and are remembered even when they longer exist between us.
Following is a list that include artists and entertainers that need little or no introduction, for most of them have been famous for at least half a century.
ALSO READ: Not fair that I am being impeached: Prez Donald Trump
Many of these celebs own lavish estates, vacation houses, and mansions that are almost as famous as the stars themselves.
Kenny Rogers – $2.383 Million, Atlanta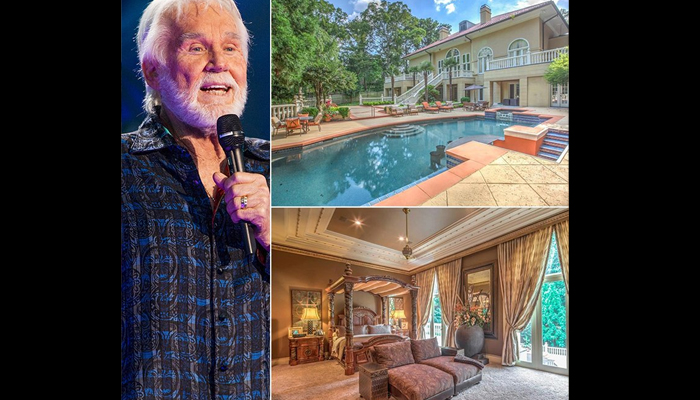 Kenny Rogers is a famous country singer and songwriter, though he delved into various other genres too and had over one hundred and twenty successful hit singles across numerous charts. His career lasted from 1957 to 2017 during which he over 100 million studio albums worldwide.
Kenny is also a Texas Country and Country Music Hall of Famer and has numerous other accolades. He sold his Atlanta Suburbs mansion in 2018 for $2.383M. It features luxurious home décor, has 13,000 square feet of space, and sits on a 1.5-acre lot.
Harry Belafonte – $2.9 Million, New York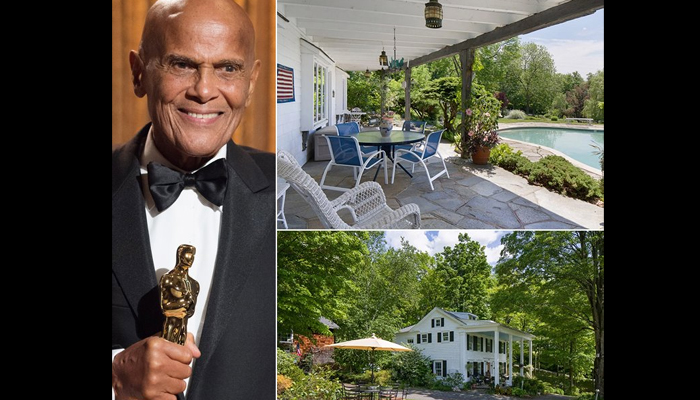 Harry Belafonte is a singer, songwriter, and actor who has been active since the early '50s. He is among the most famous Jamaican-American artists ever, even nicknamed 'King of Calypso.' As an actor, Belafonte is known from Bright Road, Carmen Jones, Island in the Sun, and many others.
He was most recently seen on BlacKkKlansman in 2018, while he retired from music in 2003. Harry once owned this upstate colonial home, built in 1792. Belafonte owned it from the '50s to the early '90s and it was listed again in 2016 for $2.9M. The property includes over 100 acres of land.
Drew Carey – Value Unknown, LA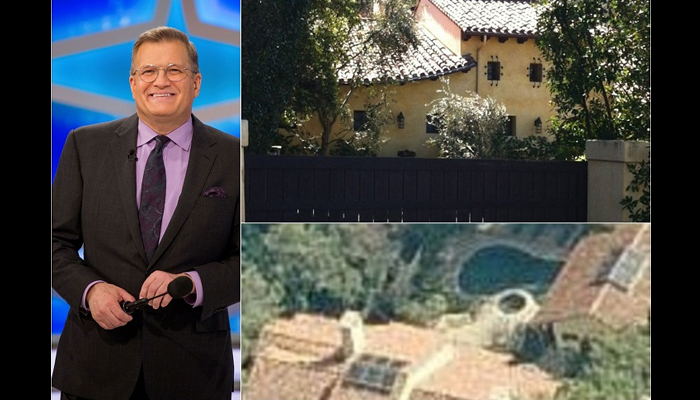 Drew Carey is a popular American actor, comedian, voice actor and even a game show host. Drew has been a part of the entertainment industry for the last three decades and bought this gorgeous LA home for himself.
The house has four bedrooms and 4 bathrooms & each of them is decorated with a rustic wooden texture. The backyard has a gorgeous pool to relax in the LA summer. The price of the estate is undisclosed. Drew wrote about the details of his life and career in his autobiography titled Dirty Jokes and Beer: Stories of the Unrefined.
ALSO READ: Around 42 Jamia students detained briefly during anti-CAB protest
Warren Beatty – $7 Million, Beverly Hills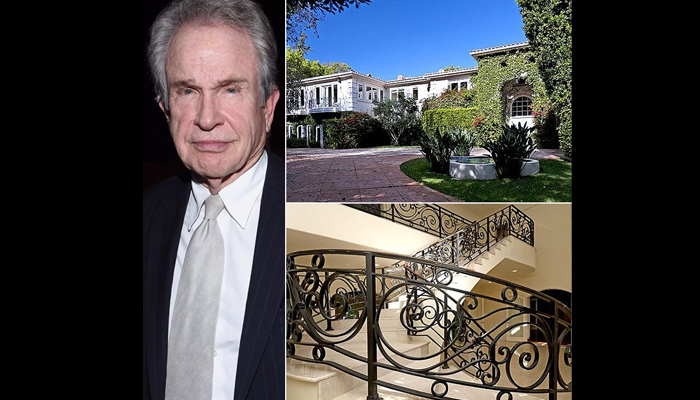 Warren Beatty, known for his acting and filmmaking, is the husband of another acting star named Annette Bening. In 2012, the married couple sold their Beverly Hills abode for $7M. The Mediterranean two-story home had six bedrooms, eight bathrooms, a gym, a library, and maid quarters.
It covered 10,594 square feet of space and also contained a pool, a separate guesthouse, as well as a beautiful lawn. The Ivy-covered house was actually constructed in 1992 which was also the year when Warren and Annette got hitched. They got to know each other on the set of their film, Bugsy, in 1991.
Loretta Lynn – Price Undisclosed, Hurricane Mills, Tennessee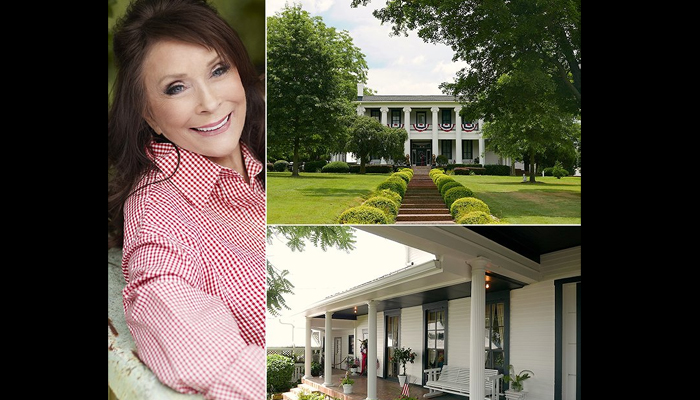 Loretta Lynn is a famous country music singer who has been in the business for over six decades and made many successful albums. She is famous for such hits as You Ain't Woman Enough (To Take My Man), Coal Miner's Daughter, Don't Come Home A' Drinkin' (With Lovin' on Your Mind), First City, One's on the Way, and many others.
Loretta bought this Hurricane Mills, TN, home in the '60s. This real estate is located 73 miles west of Nashville and it is actually an old plantation with 52 rooms and has a dark history, while its price is undisclosed.
William Shatner – $3 Million, Studio City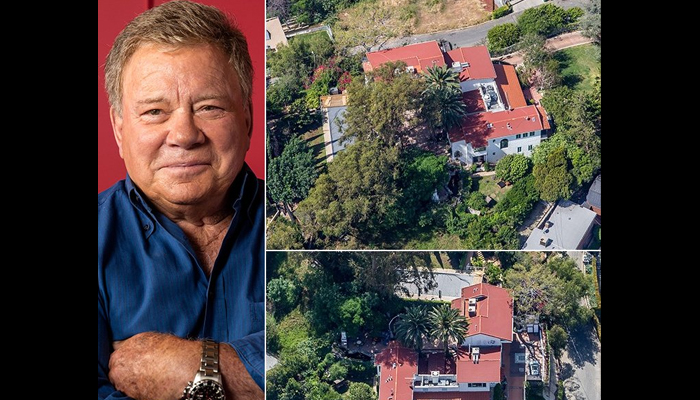 William Shatner is an actor best known for playing Captain Kirk in the Star Trek movies and TV series. He has written several novels detailing his experience with the role. Shatner's career began in 1951 and he is also known from T.J. Hooker, Rescue 911, The Practice, Boston Legal, Better Late Than Never, and many others.
He is still active, and his latest roles in 2018 were on Aliens Ate My Homework and The Steam Engines of Oz. In 2019, he was in an episode of The Big Bang Theory. William owns a four-bedroom, four-bath, 4016-square-foot piece of real estate in Studio City, California, reportedly built in 1925 and worth some $3M.
Stephen King – Undisclosed Price, Maine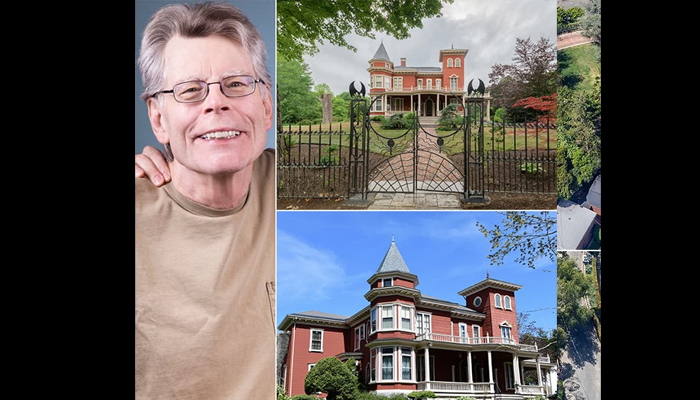 Stephen King reportedly paid just $135K to buy this house back in 1980 and has lived in it for so many years now. Of course, the real estate prices have skyrocketed since, so it's safe to say that the house is worth much more as of today. Unlike what one would expect, the house is highly visible from the street. After all, its eccentric look makes it such an eye-catcher. It's surrounded by an iron fence, and it has three floors, a beautiful front yard, and a porch. King is now planning to make the house into a writer's retreat.
ALSO READ: Jamia students clash with police after march opposing CAB stopped
Richard Chamberlain – $19 Million, Maui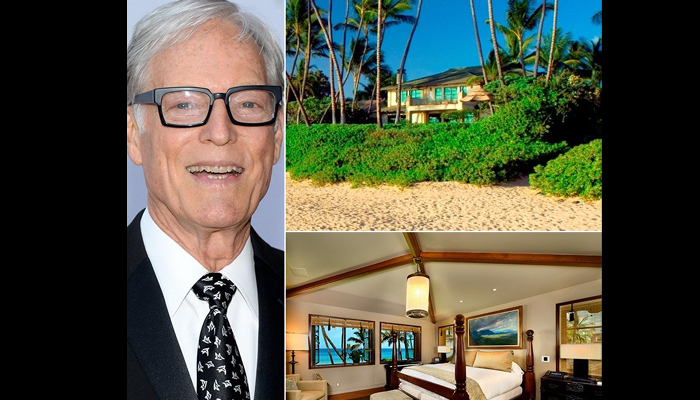 Richard Chamberlain is a well-known actor and singer, active since 1958. He rose to fame as the lead on the Dr.Kildare TV series which aired in the '60s, while he was also on Shōgun, The Thorn Birds, and others. Richard was in The Bourne Identity in 1988.
He is the first actor ever to play the role of Jason Bourne, while he was most recently seen on Nightmare Cinema in 2018. His Maui house was listed in 2010 for $19M, but there is no record of any sale made yet. It is an 8,674-square-foot deluxe house with half an acre of land, four bedrooms, and three and a half baths.