Let's peep into the life of Nightingale of Bollywood industry: Lata ji
Lucknow: Lata Mangeshkar needs no introduction, she is a brand in herself. She is known as Nightingale of Bollywood.
ALSO READ: PM concludes US visit, thanks Trump, Americans for their hospitality
Lata was born in Princely state of Indore and is considered as the most versatile singer of India. Beside her singing career she is known for lots more things, Let's discover some interesting facts about her: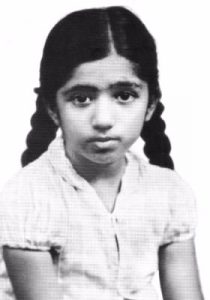 1. Her real name was Hema and later renamed as Lata based on a character Latika from one of her father's plays- BhaawBandhan. Her surname, Mangeshkar is after a village's name, Mangeshi in Goa.
2. Publicly, for the first time she performed in 1938 at the Nutan Theater in Sholapur where she sang Raag Khambawati and two Marathi Songs.
ALSO READ:Blasts as insurgents try to disrupt Afghan presidential election
3. At the age of 5, Lata started acting in her father's musical plays- Sangeet Natak in Marathi. She also played a minor role in the 1st Hindi film by Master Vinayak- Bari Ma in 1945.
4. She attended school only for a single day and on the very first day at the school she brought her younger sister Asha and started teaching music to the students and when teachers scolded her for the same, she left school for ever.
5. Sashadhar Mukherjee who was making a film Shaheed (1948) dismissed her saying she has a "too thin" voice.
6. Earlier there was no category for best playback singer in the Filmfare awards and after her protest, it was included in 1958.
ALSO READ:US relationship with India is critically important: Menendez
7. She got her 1st Filmfare Award for Best Playback Singer for the song- Aaja Re Pardesi from the movie Madhumati in 1958. From 1958 to 1966, she monopolized Filmfare awards for Best Female Playback Singer and it was stopped in 1969 only when she gave up the awards in an unusual gesture for promoting fresh talents.
8. When she sang the song Aye Mere Watan Ke Logo on 27 January 1963, it brought tears to the then Prime Minister of Inida- Jawaharlal Nehru.
9. She is also a producer and has produced 4 films so far: Vadai (Marathi 1953), Jhaanjhar (Hindi 1953), Kanchan (Hindi 1955) and Lekin (1990).
ALSO READ:Iran says inspections show it does not seek nuclear weapon
10. She is the only playback singer after M. S. Subbulakshmi to be awarded with India's highest civilian award Bharat Ratna Award.
11. Lataji is everyone's favourite singer. But she idolises the late Kundan Lal Saigal.She bought every album featuring Saigalsaab's songs and when the radio played his songs, she would drop everything to listen. Sadly, she never met her idol during his lifetime. In an interview she revealed her two unfulfilled desires- singing for Dilip Kumar & meeting K. L. Saigal.
ALSO READ:Iran says inspections show it does not seek nuclear weapon