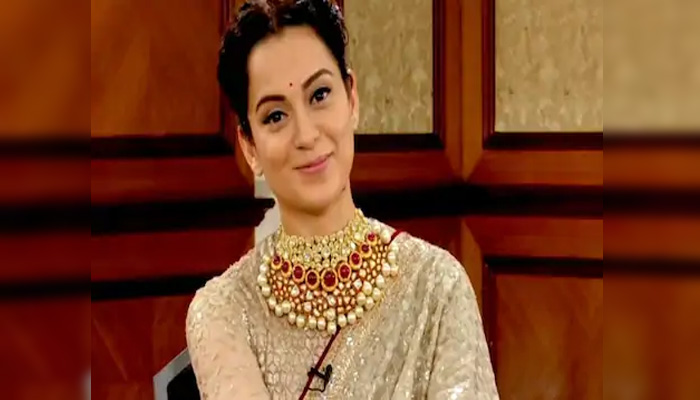 Complaint filed against Kangana Ranaut for tweet about judiciary (File Photo)
The matter is getting complicated between Bollywood's Queen Kangana Ranaut and the Maharashtra government. Kangana is seen quite active on social media. Kangana recently shared a post in which she told her ancestors are related to Chhatrapati Shivaji Maharaj.
In fact, Uttar Pradesh Chief Minister Yogi Adityanath announced that the Mughal Museum in Agra will be named after Chhatrapati Shivaji Maharaj. On which Kanaga has supported Chief Minister Yogi Adityanath.
Museum in Agra named on Chhatrapati Shivaji Maharaj:
Yogi Adityanath tweeted that 'the museum under construction in Agra will be known as Chhatrapati Shivaji Maharaj. The symbols of the mentality of slavery have no place in your new Uttar Pradesh. Our hero is Shivaji Maharaj. Jai Hind, Jai Bharat. "Reacting to this tweet by Yogi Adityanath, Kangana claimed that her ancestors were related to Shivaji Maharaj.
ALSO READ: Live: Jaya Bachchan alleges 'conspiracy' to defame the film industry in Rajya Sabha
Kangana Ranaut quoted CM Yogi's tweet:
"Just how great leader Bala Saheb Thakeray's bloodline goes back to Bihar, many theories trace great Shiva ji Maharaj's bloodline to the Royals of Jaipur. I am born in Himanchal but my ancestors/Ranaut's came from Udaipur,our kul devi Maa Ambika is in Udaipur. "- Team Kangana on Twitter
Amid the ongoing spat between the Shiv Sena and Kangana Ranaut, the 33-year-old Bollywood actress met Maharashtra Governor Bhagat Singh Koshyari on Sunday and told him about the "injustice" meted out to her.
"I told him about the unjust treatment I have received. Also, I hope justice will be given to me so that the faith of all citizens, including young girls, is restored in the system. I am fortunate that the governor listened to me like his own daughter," she was quoted as saying.
ALSO READ: India wins seat on United Nations ECOSOC by defeating China
Stay tuned with the newstrack to get fastest updates. Click @englishnewstrack to follow us on Facebook. and @newstrackmedia to follow on Twitter.
Keep yourself updated with latest news through Newstrack App. To download App from Google Playstore visit here - Newstrack App