Akshay Kumar respects High Court's decision to cut shots in Jolly LLB 2
Mumbai: Good news for Akshay Kumar's fans! Jolly LLB 2 will be released on its scheduled day i.e. on February 10.
Respecting the order of of High Court, Akshay Kumar accepts to cut the shots from the scene.
Akshay said, "High Court has not cut four scenes. It has given four cuts in a scene. With due respect to High Court, if they feel that something like this is important, then their decision will be accepted and we have already done that." He further stated, "The cuts have been done. The movie will release on February 10,"
The Aurangabad bench of Bombay High Court headed by Justice S.S. Shinde and Justice K.K. Sonawane had said to scrap the four shots before its release.
No more Lucknow:
The CBFC (Central Board of Film Certification) asked to replace Lucknow by the word 'Awadh' from the dialogue "Yeh Delhi nahin Lucknow hai" and by the word 'local' in dialogues like "Lucknow kachahari mein koi cheez time pe hui hai kya?" and "Baahar Lucknow ke lawyer mujhe kya bulaate hain."
IN NEXT SLIDES: The scenes that have been asked by HC to be scrapped from the flick: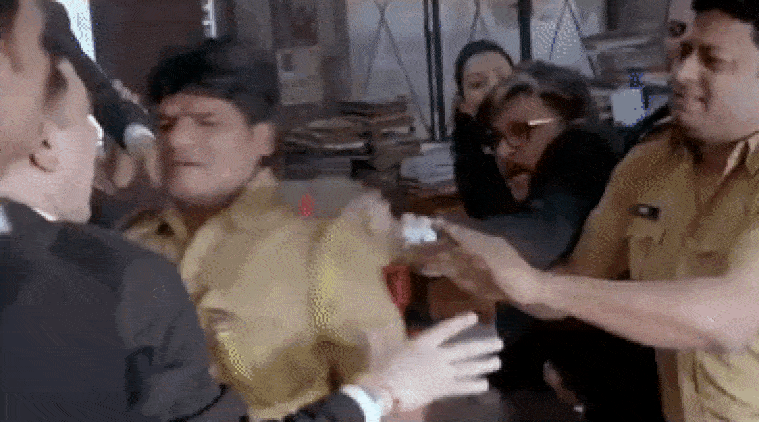 The scene in which actor saurabh Shukla (judge) hides behind the chair while pronouncing his verdict in the crouching position will be removed. The jumping on and off the dais shot will also be removed.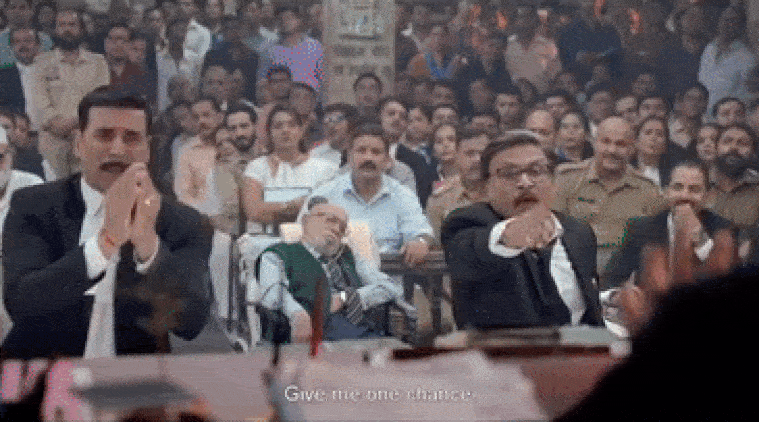 The dialogues will be modified in the scenes when an argument breaks down in the court. The dialogue "Kya akkal lagaayi hai" will be removed.

The shot from the scene where a lawyer is having a conversation with the judge and then signals his client to throw a shoe will be deleted.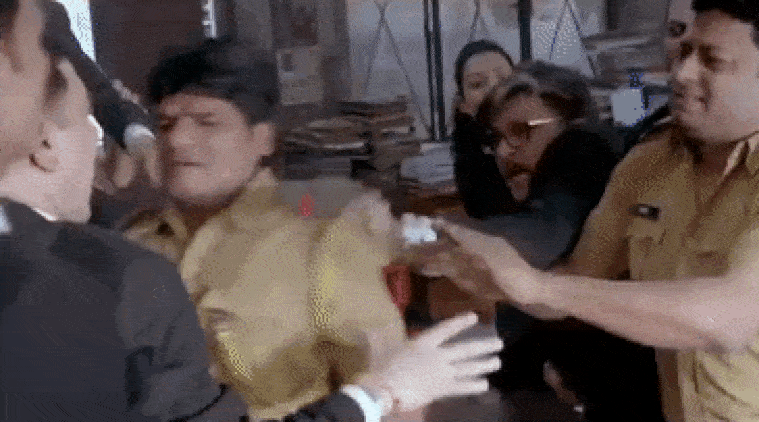 The scene when a shoe is hurled at the judge will be modified.
IN NEXT SLIDE: ABOUT THE MOVIE
About the Movie:
Jolly LLB 2 has been shot in various locations like Chattar Manzil, Amity University in Lucknow, Varanasi and Kashmir.

The film is a sequel of 2013 released flick Jolly LLB that starred Arshad Warsi, Boman Irani and Amrita Rao in the lead roles.

Arsha Warsi will be seen making special appearance in Jolly LLB 2.
Subhash Kapoor directed flick Jolly LLB is produced by Fox Star Studios and will hit the theatres on February 10, 2016.