Johny Lever's daughter opens on Nepotism, shares personal experience
Johny Lever's daughter, Jamie Lever opened up on Nepotism in her latest talk with Mid Day. She believes Favoritism should be keyword not Nepotism
Mumbai: Classic comedian of his times, Johny Lever gave gags of laughter to his audience by his acting skills. Following his foot steps is his daughter, Jamie Lever who is a known stand-up comedian. She is famous for imitating actors effortlessly and has created a space for herself among netizens. Recently, she talked to Mid Day and opened up on Nepotism. She says, 'Favoritism' should be the word and not 'Nepotism'.
She also told that even being daughter of famous comedian, she had her share of ups and downs. Jamie has worked hard for self to create a mark in the industry, and this is how industry works. She never received undue advantage just because she was Johny's daughter.
Also read: Bravo has a surprise for MSD's b'day and it deserves all the appreciation
Here's what Jamie spoke on Nepotism
"I can talk about my journey, being a film child, a star-kid, although I don't like saying that, I think when people talk about Nepotism, it doesn't apply to all the star kids. Not all-star kids are given the privilege. I've had a very different journey. There's favoritism, there's no nepotism, there's favoritism to a certain lot."
"There's favoritism to a friend's child, there's favoritism to a certain group of people you know. My dad has done his job as his job, he didn't make it his life. He went to work, shot for his films and came back home, that was his real life. His lived his real life which was his family, his friends, his spirituality. We were never a part of any filmy parties, we never went, we were never a part of any group. My dad was never filmy, my mother, as I said, came from a very humble background."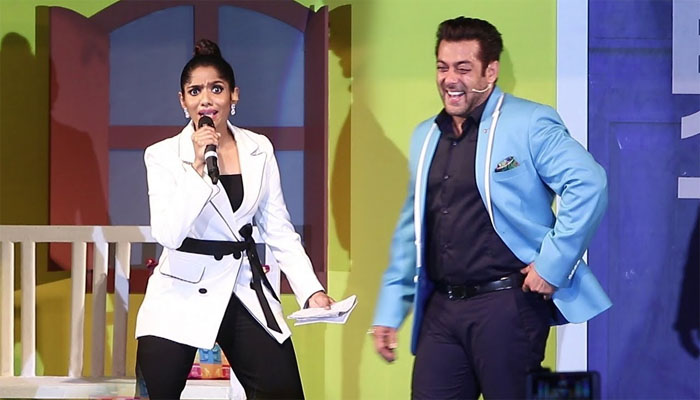 Jamie said that even when she went for auditions, Johny never called anybody to let her have the advantage. She was on her own all and all.
Also read: The trailer of Sushant's last movie, 'Dil Bechara' hits the screen