Hit and flop sisters of Bollywood | Check complete list here
Bollywood implicate sensitive relation of siblings. In glamour industry there is wide assortment of siblings who tried their luck in Bollywood either in pair or one by one. Some lost the battle and some are ruling like queens.
Lucknow: Success is the peak where we have resisted and faced hindrances and hardships. The same happens with Bollywood celebrities. There are many who tasted success but there are many who never had it. Bollywood industry is well known for cat fights, rumors and publicity.
ALSO READ:Famous Bollywood stars who became poor from rich | Check list
Bollywood implicate sensitive relation of siblings. In glamour industry there is wide assortment of siblings who tried their luck in Bollywood either in pair or one by one. Some lost the battle and some are ruling like queens.
ALSO READ: These Bollywood divas's husbands are more than just 'Rich'!
Here is the list of hit and flop sisters of Bollywood:
Malaika Arora Khan and Amrita Arora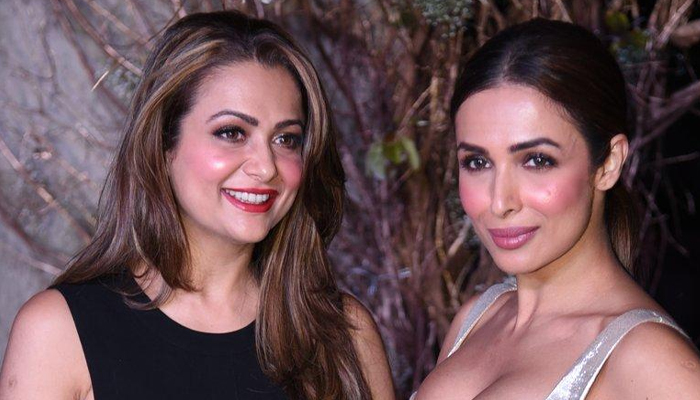 Malaika Arora Khan is the rocket bomb of Bollywood known for her astonishing performances in item numbers. While Amrita Arora was unable to frame herself in the film industry, Malaika Arora Khan has been known as an established item girl, judge and for her cameo roles in movies.
Dimple Kapadia and Simple Kapadia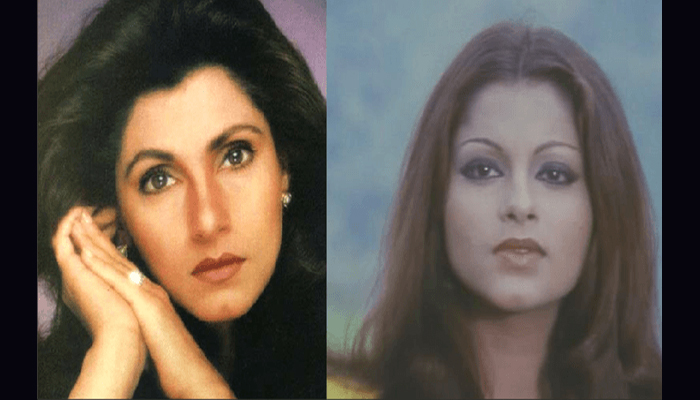 Simple Kapadia is the younger sister of Dimple Kapadia. Simple's life not only in real but also in reel life couldn't toss coin. Simple died in 2009 due to cancer. Dimple Kapadia begin her career at the age of 16 and upto now she is being demanded for supporting roles to enhance the beauty of the movie.
Shruti Haasan and Akshara Haasan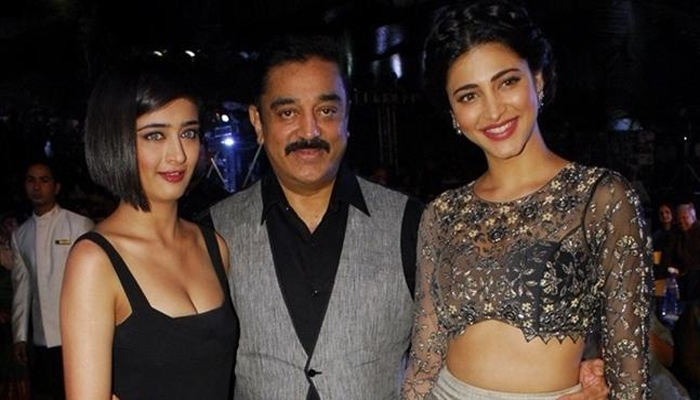 Shruti Haasan is elder than Akshara Haasan. Akshara Haasan has appeared in Hindi and Tamil language films. She made her film debut with the comedy drama Shamitabh (2015), and later appeared in Kadaram Kondan (2017). But she is not as successful as her elder sister Akshara Haasan.
Kareena Kapoor Khan and Karishma Kapoor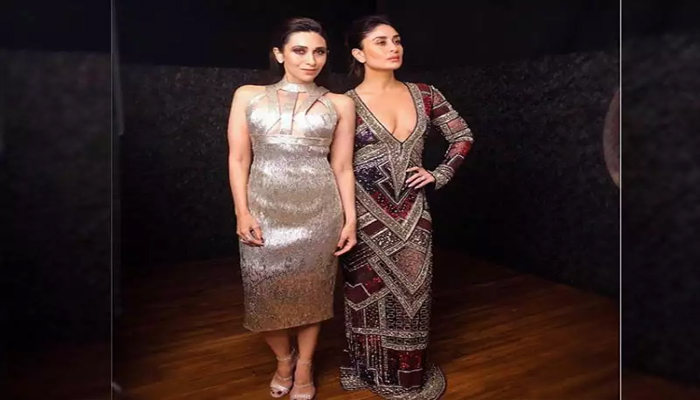 Kareena (Bebo) and Karisma (Lolo) are daughters of Randhir Kapoor and Babita Kapoor. Highly synchronized, sharing unbreakable chemistry Kapoor sisters have been widely known in industry for their outstanding performances from last 15 years. Kareena is younger than Karishma.
ALSO READ: Uddhav Thackeray, wife Rashmi meet Guv Bhagat Singh Koshyari
Kareena owes a luck charm in the present scenario as she is married to Nawab Saif Ali Khan and is mother of Taimur Ali Khan. Karisma on the other hand is a single mother and divorced with Sanjay Kapoor. Karishma step back from films in 2004 and made a comeback in Dangerous Ishq. Kareena is still the heart of Bollywood industry and even after her marriage and pregnancy she got her break in Veere Di wedding and started shooting by May 2017.
Twinkle Khanna and Rinke Khanna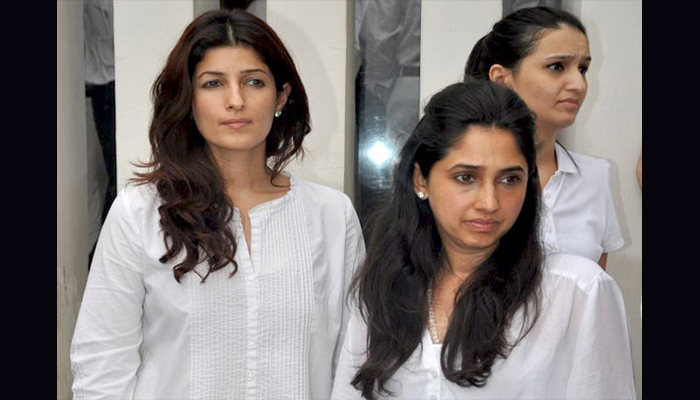 Twinkle Khanna and Rinke Khanna are daughters of Dimple Kapadia and late Rajesh Khanna. Rinke Khanna is younger than Twinkle Khanna. Both Khanna sisters failed to attain in Bollywood and choose off path nuts and bolts. Twinkle Khanna married to Khiladi Akshay Kumar while Rinke Khanna married to business man Sameer Saran residing in United Kingdom with her children. Rinke Khanna is lesser known to be in limelight than Twinkle Khanna.
Namrata Shirodkar and Shilpa Shirodkar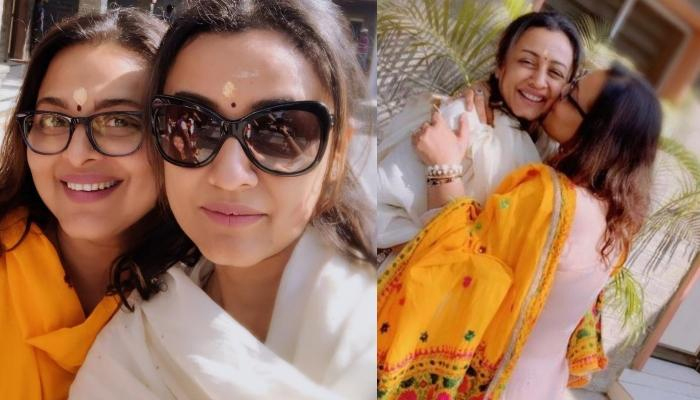 Namrata Shirodkar is younger sister of Shilpa Shirodkar. Both sisters are former actresses, Miss India and granddaughter of Marathi actress Meenakshi Shirodhar. Shilpa and Namrata couldn't toss their coins in film industry.
Shilpa found a way out for her in television serials and performed in Ek Mutthi Aasman and Silsila Pyar ka. Namrata Shirodkar is married to Telugu cinema Superstar Mahesh Babu. They met on the sets of their movie Vamsi.
Kajol and Tanisha Mukherjee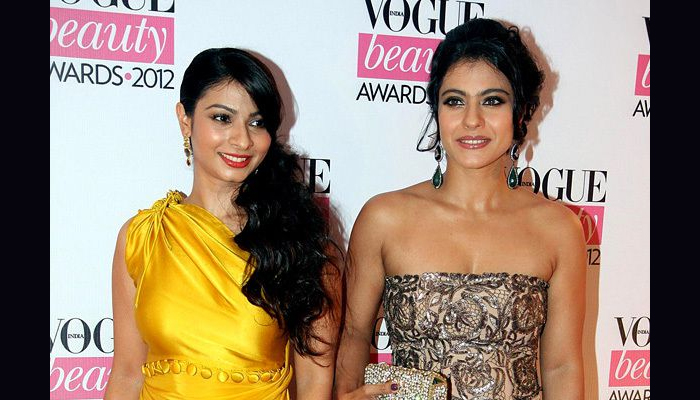 Kajol at managerial position performs on television shows and films, an active participant in social work and is the heart of many fans. Tanisha on the other hand working in Telugu, Marathi and Hindi cinemas was unable to stick on her position. Kajol and Tanisha are daughters of veteran actress Tanuja Mukherjee and late Shomu Mukherjee.
Shilpa Shetty and Shamita Shetty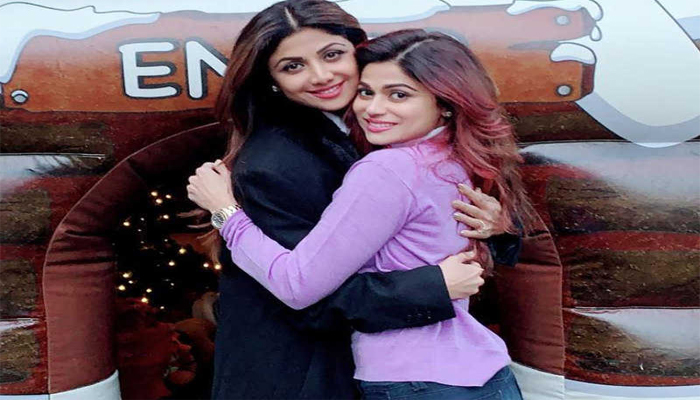 Shilpa and Shamita hold a wide range of difference not only in age but also in success and fame rate. Shamita participated in Jhalak Dikhhla Jaa season 8 and Bigg Boss season 3 but she lost her game in both the shows. Shamita even burst into tears on the sets of Jhalak Dikhhla Jaa when she opened up to a wide audience stating that I have been always known as the younger sibling of Shilpa Shetty and to some extent it disheartens her.