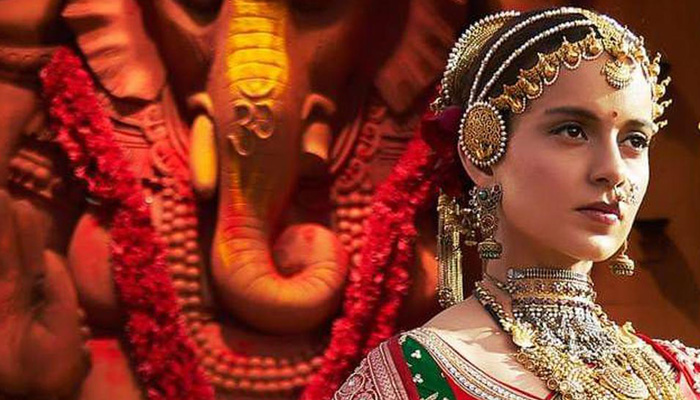 High Court adjourns Kangana Ranaut's office demolition Case till Sept 22 (File Photo)
The Brihanmumbai Municipal Corporation (BMC) on Wednesday took strong action against Bollywood actress Kangana Ranaut, vandalizing several parts of her office. The actress has approached the Bombay High Court regarding the case.
The court has deferred hearing of the case till 22 September. Please tell that in this case, a hearing was to be held on Thursday afternoon at 3 pm through video conferencing. But the court has postponed the hearing.
#DeathOfDemocracy pic.twitter.com/pbLleNulYa

— Kangana Ranaut (@KanganaTeam) September 9, 2020
Court asked to make correction in petition of Kangana:
Kangana's lawyer Rizwan Siddiqui has been asked to make several corrections in the petition on behalf of the court. The court said that you have filed a hasty petition, take some time. Then file the petition properly. Now 22 will be heard in this case. Along with this, the court also said that till then nothing should be sabotaged in the office and nothing will be added. The power and water pipelines of the office are cut off, for now it has been banned for restoration.
ALSO READ:Paresh Rawal appointed as chief of National School of Drama
मेरे कई मराठी दोस्त कल फ़ोन पे रोए,कितनों ने मुझे सहायता हेतु कई सम्पर्क दिए, कुछ घर पे खाना भेज रहे थे जो मैं सिक्यरिटी प्रोटोकॉल्ज़ के चलते स्वीकार नहीं कर पायी,महाराष्ट्र सरकार की इस काली करतूत से दुनिया में मराठी संस्कृति और गौरव को ठेस नहीं पहुँचानी चाहिए. जय महाराष्ट्रा ?

— Kangana Ranaut (@KanganaTeam) September 10, 2020
BMC demolished Kangana Ranaut's Bandra office:
In this hearing, BMC's counsel said that after the court order, all the work of BMC has stopped. But it should be noted that it should not change. Kangana's lawyer Rizwan Siddiqui said that many facts need to be brought on record. He said that I need time to prepare the file as my client has just come to Mumbai.
मैं इस बात को विशेष रूप से शपष्ट करना चाहती हूँ की महाराष्ट्रा के लोग सरकार द्वारा की गयी गुंडागर्दी की निंदा करते हैं, मेरे मराठी शुभचिंतकों के बहुत फ़ोन आ रहे हैं, दुनिया या हिमाचल में लोगों के दिल में जो दुःख हुआ है वो यह कतई ना सोचों की मुझे यहाँ प्रेम और सम्मान नहीं मिलता।

— Kangana Ranaut (@KanganaTeam) September 10, 2020
Kangana Ranaut arrived in Mumbai on September 9. Before the actress reached Mumbai, BMC ransacked her office. In such a situation, Kangana is very angry with her office being vandalized and she will take criminal action against BMC. Kangana's lawyer Rizwan said that Kangana is very upset with everything. It was his dream office.
ALSO READ: After Kangana Ranaut, Manish Malhotra's bungalow comes under BMC scanner
Stay tuned with the newstrack to get fastest updates. Click @englishnewstrack to follow us on Facebook. and @newstrackmedia to follow on Twitter.
Keep yourself updated with latest news through Newstrack App. To download App from Google Playstore visit here - Newstrack App