HBD Meena Kumari: The tragic story of Bollywood's 'Tragedy Queen'
Born on August 1, 1933, Meena had seen very a tough time in her life. From being abandoned by her parents after her birth to supporting her family financially from a very tender age (four years), heart-break, divorce and tragic death this 'Tragedy queen' saw life from very close. 
Lucknow: When this six year old baby Meena entered into the glamorous world of film industry, no-one ever thought she would rise to such heights. A beauty so mesmerizing that made co-actors forget their dialogues and the pain in her acting so deep that won her the title of 'The Tragedy Queen'.
Remembering Cinderella of Bollywood, Meena Kumari on her 86th birth-anniversary, Newstrack.com has brought some interesting facts of her life:
Born on August 1, 1933, Meena had seen a tough time in her life. From being abandoned by her parents after her birth to supporting her family financially from a very tender age (four years), heart-breaks, divorce and tragic death this 'Tragedy queen' saw life from very close.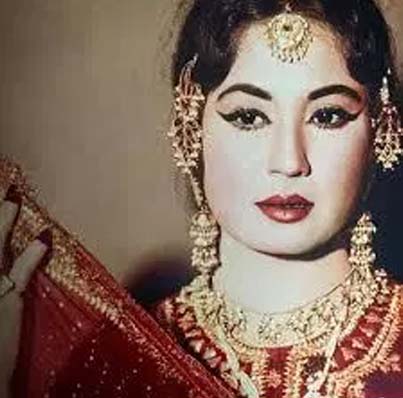 ALSO READ: Didn't question or judge Ganesh Gaitonde: Nawaz on 'Sacred Games'
Was left on the stairs of an orphanage home:
Mehjabeen, her only possession she acquired from her parents side, was the name she grew-up with. Born to Ali Bux and Iqbal Begum (originally Prabhavati), Meena Kumari was left by her parents on the stairs of an orphanage home as her father wanted a son. But soon her father's heart changed and he brought her back in his small shack.
Became the bread-earner of her family at the age of 4:
The actress started working at a very tender age and became the bread-earner of her family when she was just 4-years-old. Meena Kumari once told in an interview (1962), that she had been supporting her parents from the age of four and that gave her immense satisfaction. Soon this young responsible girl got her way into big screens and for the very first time she appeared as 'baby Meena' in the film 'Ek Hi Bhool'. Later, she took up projects like Lal Haveli, Annapurna, Sanam, Tamasha and many more.
A movie that established her as a big star in Bollywood was 'Baiju Bawra'. This movie won her Filmfare award and she became the first actress to receive such an honour in the industry.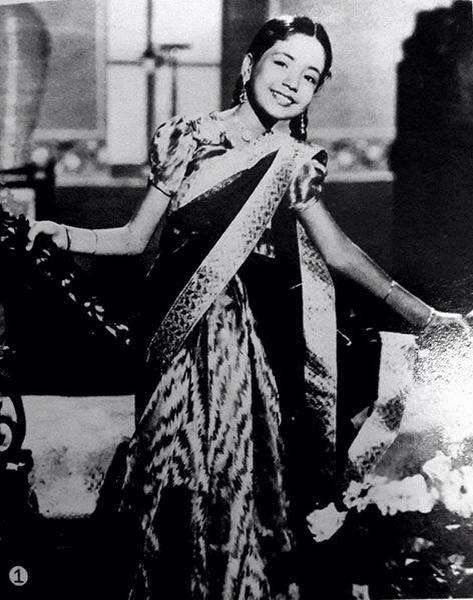 Her wedding and divorce with Kamal Amrohi:
It seems like ill-fate was not less than a shadow for her and it cling on to her life right from her birth to her crypt. Film maker, Kamal Amrohi gave her life a full spin. They were introduced by Kishore Kumar's brother, Ashok Kumar and later, Kamal offered Meena a role in one of his films. At that time Kamal was already a married man and was father of three children. But destiny had something strange for them. Their love bloomed when Meena Kumari suffered a terrible motor accident on May 21, 1951 and was hospitalised for some time. It is then, when Kamal would pay regular visits to her in the hospital. The two started to exchange letters and on February 14, 1952, Meena Kumari (who was only 18 then) got married to Kamal Amrohi (34) in a secret nikaah ceremony in presence of Meena's sister, Mahliqa.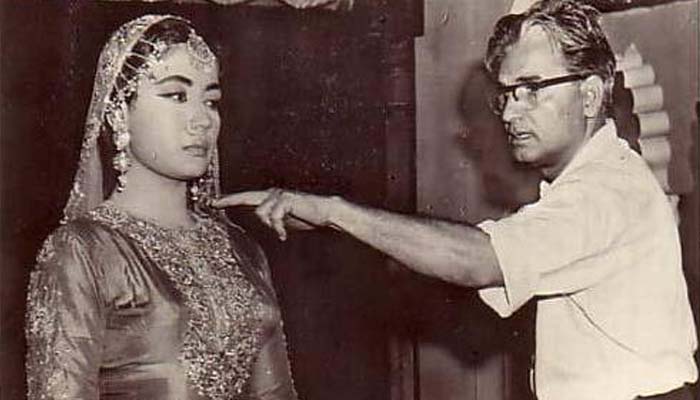 However, their love didn't last long and Kamal being a conservative man started to put restrictions on Meena which suffocated the actress so much that in 1964, Meena Kumari divorced Kamal Amrohi. The depression took over her so much that she had to see a doctor, who prescribed her a small dose of brandy once in a while to help her sleep better. But that small quantity of medicine became an addiction for her and soon, Meena Kumari turned into a guzzler.
By 1968, Meena's health had deteriorated so much that she started to flew to the best hospitals in London and Switzerland where she was diagnosed with liver cirrhosis. Meena Kumari's health was so fragile that doctors had told her that her next drink would kill her. However, the actress for a while, left drinking and recovered temporarily but her health was still a matter of concern for doctors .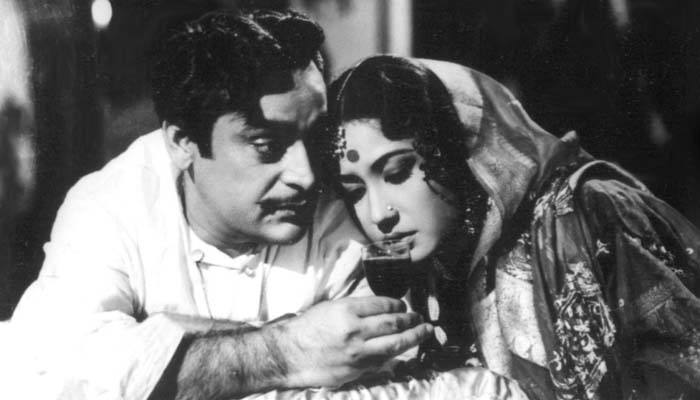 A month after Pakeezah was completed and the movie received immense success at the box office, Meena was hospitalised at St. Elizabeth's Nursing Home and after two days of being in the coma, the actress breathed her last on March 31, 1972, at the young age of 38.
ALSO READ: Actor Dia Mirza, husband Sahil Sangha announce separation after 11 years
Her affair with actor Dharmendra
Meena was allegedly linked-up with many leading actors after her divorce- Dharmendra being the most famous. Rumour has it that after her split with Kamal, Meena became close to Dharmendra. Talking briefly about her relation with Dharmendra, Vinod wrote:
"The popular view is that Meena and Dharam were intimate for three years. The inside view is that the intimacy lasted no more than six months."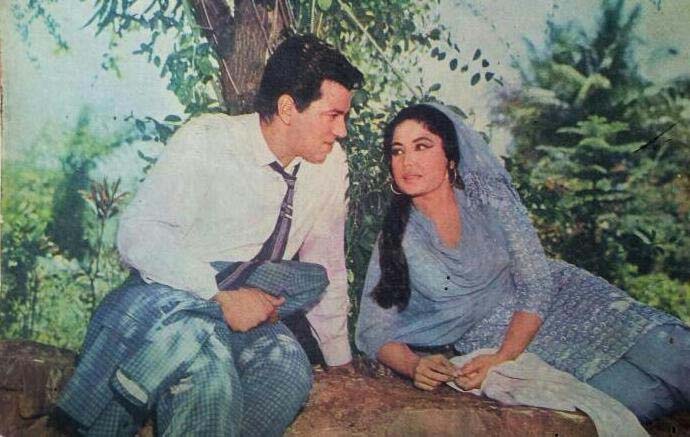 It is said that once during a premiere party of a movie in Delhi, the actor drank heavily and on his way back to Mumbai, the actor shouted at the airport authorities for not letting him in and said:
"But I must get back to Bombay. I must. Meena is waiting for me".
This incident had taken the space in all the newspapers the next day.
Meena's love for Dharmendra could be understand by one of many incidents where the actress had gone to a picnic with her friends and Dharmendra also happened to be there. But when they were boarding their cars for return journey, Dharmendra mistakenly sat in another car and that made Meena too furious that she started shouting:
"Where is my Dharam? Where is my Dharam?"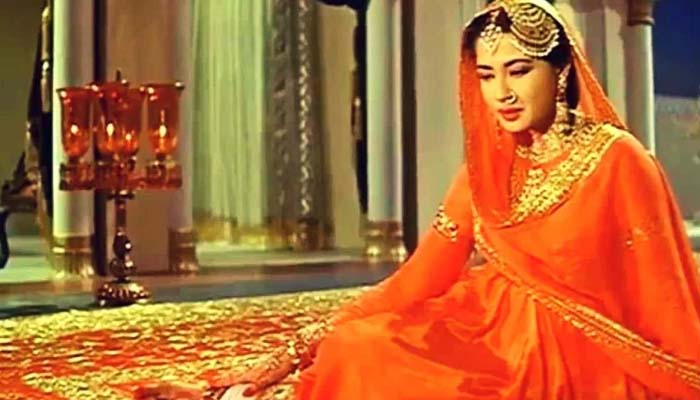 Some of the lesser-known facts from the life of 'The Tragedy Queen':
-She featured in more than 90 films in her career span of 33 years.
-Her popular movies include Sahib Bibi Aur Ghulam, Pakeezah, Mere Apne, Aarti, Baiju Bawra, Parineeta, Dil Apna Aur Preet Parai, Foot Path, Dil Ek Mandir and Kaajal.
-One of the finest actors Rajkumar use to forget his dialogues in front of the actress.
-One of her deadliest fans and a beautiful actress Madhubala used to say, "She has the most unique voice. No other heroine has it."
-Amitabh Bachchan, who is the megastar of Bollywood once said " No one, not any one, ever spoke dialogues the way Meena Kumari did .. no one .. not anyone to date.. and perhaps never will."
-Besides being an actress, Meena Kumari was also a poet, singer and a costume designer.
-The actress was obsessed with white colour and used to don white sarees mostly.
-She married to Kamal Amrohi going against her parents and when nothing was going well with her husband she became a guzzler.
-Her heavy drinking damaged her liver badly after which she lost her live at the age of 38 on March 31, 1972.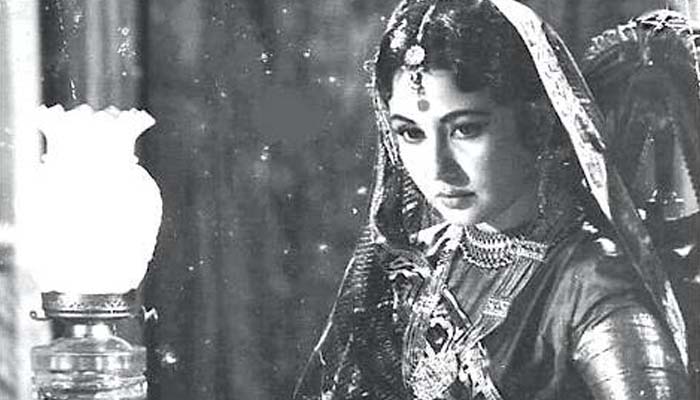 It is said of Meena Kumari that she would act sorrow and pain so realistically on screen that the pain would seep deep into the hearts of her audience, making them sob and cry with her.
ALSO READ: Veteran actor Paresh Rawal joins Farhan Akhtar's upcoming 'Toofan'