Google bans Poonam Pandey App; Facebook, Twitter troubled her too
Mumbai: Bold actress Poonam Pandey has once again faced a tech backlash as her official mobile application, filled with semi-nude content, has been banned by Google.
Poonam said she is well aware of several magazines on Google Play Store which serve adult content.
"I don't know why. I see many adult magazines on Play Store and App Store. It's interesting that on one hand Google Play Store is suspending the app and on the other some fans are 'complaining' that I am not even nude in the photos," said the nymphet.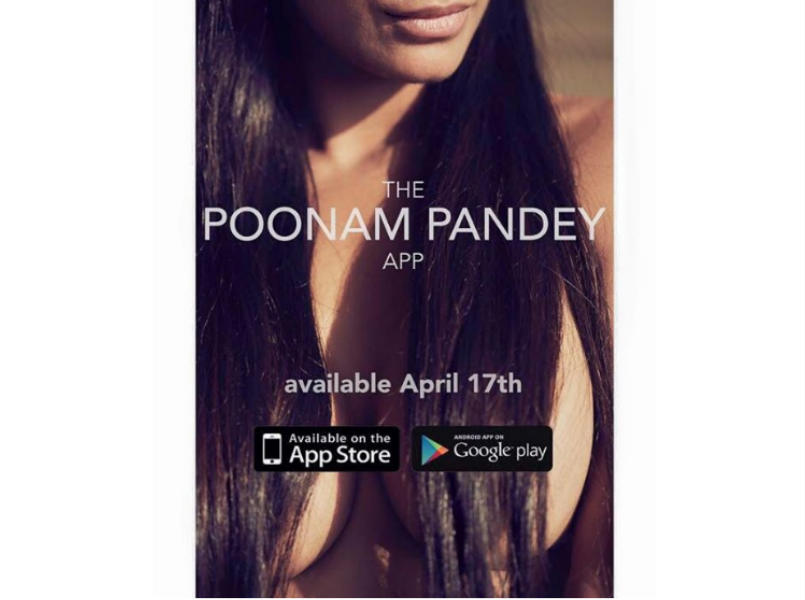 Google, however, denied commenting on the issue.
"Google has suspended the app but Android users can directly download #ThePoonamPandeyApp from my website," Poonam Pandey tweeted.
https://twitter.com/iPoonampandey/status/854011334391771137
She, however, was not discouraged with the ban over her application and expressed her happiness, saying, "The response I am getting cherishes me as we got 15,000 downloads in less than 15 minutes."
This is not the first instance when she has entered into dispute with any social media serving company. Earlier, also she had to toil hard to get verified Twitter account.
The Nasha actress was denied a verified account by the micro-blogging website Twitter. She, however, had claimed that several actresses in the industry and also few glam girls serve almost nude content on Twitter but they all have verified account.
Also read: PICS: Sonu Nigam shaves head; asks Maulavi to give Rs 10 lakh reward
The scintillating beauty also had unhealthy relations with the social media giant Facebook after her official account was deactivated for boasting bold content.
Poonam had then tweeted, "Really Sad that my Official @facebook Page got Deactivated! It had over 2.1Million fans ... Let me Know Tweethearts how can I get it back?(sic.)".
On big screen, she was last seen in the 2017 film 'Aa Gaya Hero' which starred Govinda.
Visit next slide to watch video of Poonam Pandey's app:
https://www.youtube.com/watch?v=pAzK64brhTM&feature=youtu.be