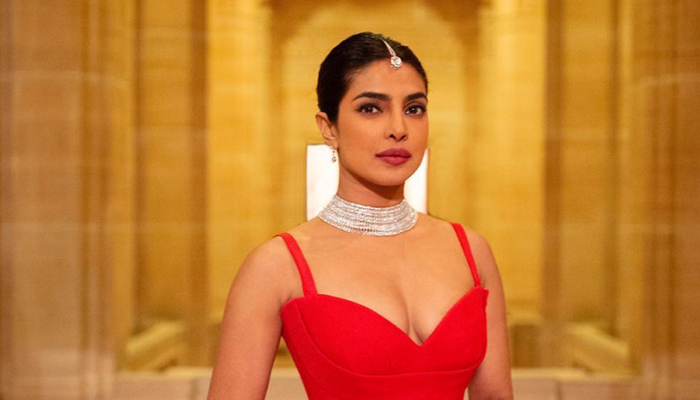 Diva Priyanka Chopra discloses two of her favorite Indian cricketers
Lucknow: Famous Indian actress Priyanka Chopra revealed her two favourite cricketers in the current Indian squad.
ALSO READ: Unnao Rape case: CBI files charge sheet against 3 for raping survivor
Talking to the media, PC stated that Virat Kohli and Rohit Sharma are her favourite cricketers as she knows them personally.
Priyanka Chopra also talked about an incident that occured during the ICC World Cup 2019 in England. She said, While she was cheering for team India in the match against England, her in-laws were supporting the host. The men in blue lost the game by 31 runs, which was one of their two losses in the quadrennial event. Both of her favourite players got runs in the match and added 138 runs in less than 26 overs. While Rohit Sharma smashed a century and skipper Kohli scored 66.
ALSO READ: Aim to create legacy of untold stories: Filmmaker Bharatbala
Following India's early exit from the World Cup, there were reports suggesting rift between Virat Kohli and Rohit Sharma, though the authorities denied the reports and Virat Kohli carried on as the captain in all formats of the game.
ALSO READ: Pakistani woman gets Indian citizenship after 35 years
Virat Kohli is the biggest name in modern-day cricket. The current Indian skipper is one of the best batsmen to have ever played the game. In the last few years, he has set standards for everyone else and further raised them with almost every innings.
ALSO READ: B'desh PM Sheikh Hasina Arrives in India to hold bilateral meeting
Rohit Sharma is an Indian international cricketer who is the vice-captain of the India national team in limited-overs formats. He is a right-handed batsman and was an occasional right-arm off break bowler.
ALSO READ: Rupee rises 9 paise to 70.78 vs USD in early trade