CAUGHT - Deepika Padukone kisses Ranveer at Madaari screening!
Mumbai: Bollywood's alleged love birds Deepika Padukone and Ranveer Singh never miss a chance to express affection for each other and when the duo arrived at the screening of Irrfan Khan starrer Madaari, both shared a sweet 'kiss' moment in full public glare.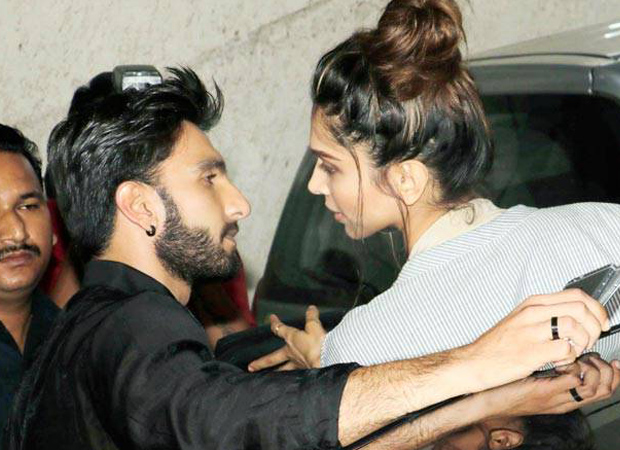 Bollywood's most adorable couple of the present times arrived at the film's screening in different cars but Ranveer went ahead to welcome his lady. After the screening, Deepika gave a 'good bye' kiss to her Bajirao before making an exit.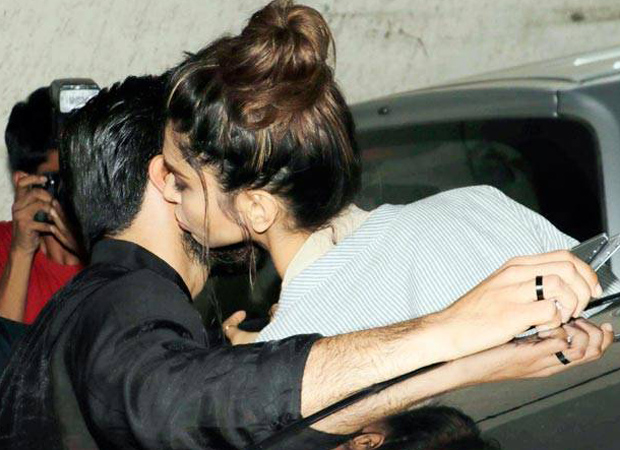 The adorable photo was captured by paparazzi and it soon became the talk of the town.
This isn't the first time when they conveyed their love and affection openly as it was also witnessed during the recently concluded IIFA 2016 event.