BJP Meghalaya observes a 2-min silence for Vinod Khanna; apologises later
Guwahati: Members of the Bharatiya Janata Party's (BJP) Meghalaya unit have observed a two-minute silence for Bollywood actor Vinod Khanna, who they believed is dead.
An almost unrecognizable photo of ailing Vinod Khanna went viral couple of days back on social media websites. The veteran actor is presently admitted in Mumbai's HN hospital.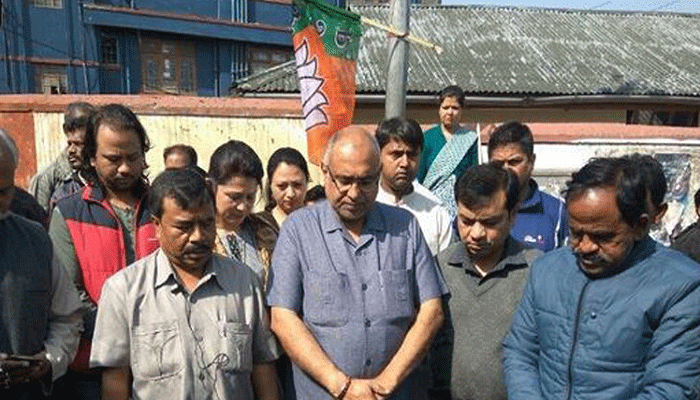 BJP, however, later came up with a clarification saying that party members had seen the news of his death on television and they believed it without verifying.
ALSO READ:
An apology was later served with a message that the actor is recovering well in the hospital.
It may be mentioned that there are reports of Vinod Khanna suffering from bladder cancer. His son Rahul, however, had earlier said that he is admitted in the hospital after severe dehydration.