INTERVIEW | Infighting among judges never goes personal: Anu Malik

Samarth Srivastava
Lucknow: Bollywood singer and composer Anu Malik is somebody who is known for making more controversies than making music. The popular artist, who has given Bollywood some 0063atchy tunes, always keeps a fair share in controversies.
Anu Malik was in the city of Nawabs for the promotion of his upcoming reality singing show 'Indian Idol 10' where he would be seen judging the show along with renowned singer and music composer Vishal Dadlani and youth icon Neha Kakkar.
Anu Malik, who remains unfiltered whether he is on shows or in real life, said that there, is nothing personal among the judges if they pick up a fight against each other in reality shows.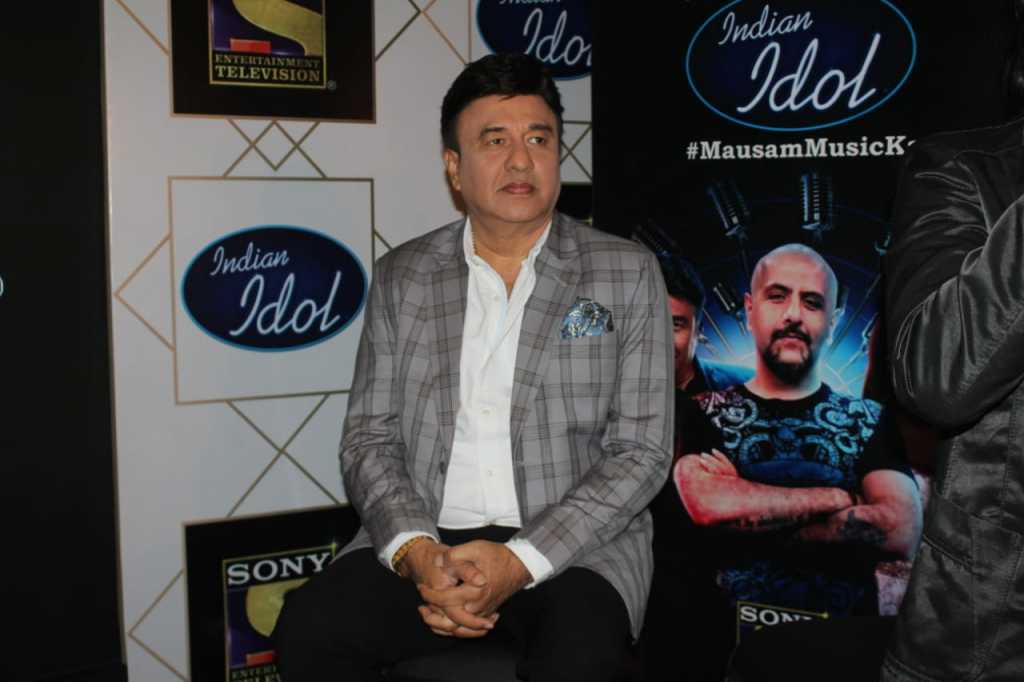 If seen as a Indian Idol judge, Anu Mailk has always given brutally honest comments to the aspirants.
Anu Malik hand-picked three contestants- Salman Ali, Krishnakali Saha and Ankush Bharadwaj to give all the music connoisseurs of Lucknow a sneak peak into the talent that they can expect on Indian Idol this year.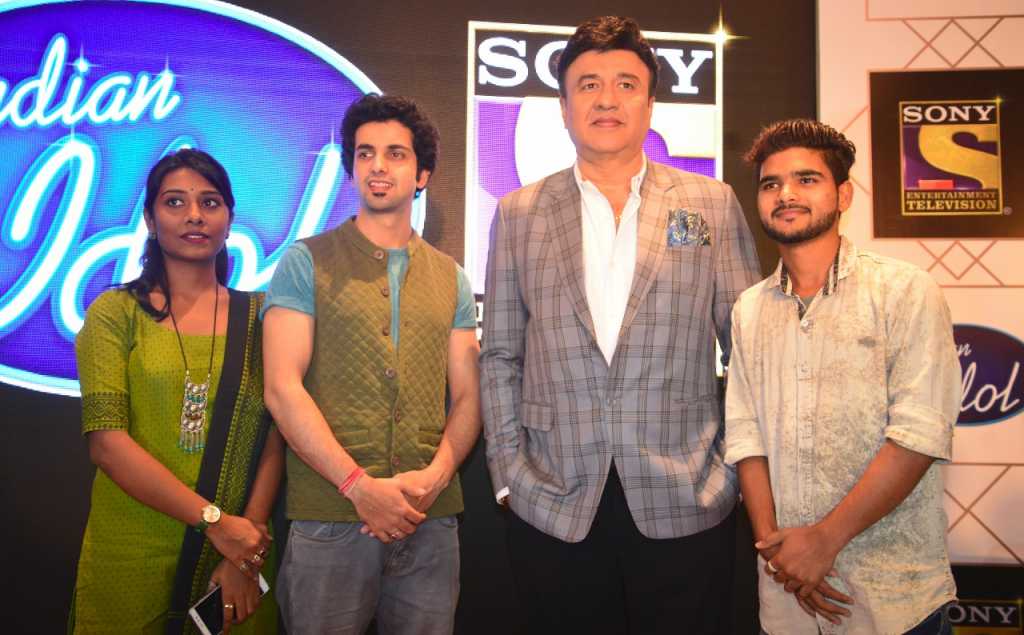 Salman Ali, a 19 year old who's voice defies not just his age, but cuts across all boundaries, mesmerized everyone with his voice, Krishnakali Saha, proved to everyone present that a talented voice goes beyond appearances and complexions. Ankush Bharadwaj, however, surprised everyone with not just his singing but his grit and determination that will certainly help him overcome keratoconus, a disease which has affected his visibility.
Newstrack.com had some Q&A session with Anu Malik:
How close Indian Idol is to your heart?
This show is really close to my heart because I have been associated with it for so long now. I have always been expressive and outspoken whenever I have judged 'Indian Idol' only because this platform attracts participants who are passionate about music. I am confident that this season too we will get to see singers of a certain calibre.
Is someone selected from Lucknow also?
To be very honest, you said Lucknow, I can say Maharashtra. I was born in Mumbai. But, this show is not about Lucknow, Mumbai or Tamil Nadu, its only about India. The nation is full of talents. When I am judging the show, it does not matter to me whether the contestant is from Mumbai or Lucknow. Vishal Dadlani (judge) and I have taken an oath that we will select only 'Indian' Idol.
Still, just wanted to know whether there is any contestant from Lucknow or not?
May be or maybe not. You will get to know very soon.
What is different in Indian Idol 10 from other seasons?
If you look at all the seasons, they were fantastic. The first season was mind-boggling. 'Indian Idol 10' is different from other reality singing shows. Contestants say that they find 'kuch alag' in this reality show. In season 10, we have got an interesting panel. Vishal Dadlani needs no recognition while Neha Kakkar is a new talent. She sings well and becomes motivation for young singers.
How can you say that Indian Idol 10 is different from other reality shows?
Indian Idol 10 always retains its freshness. I can assure you that you'll get addicted to the show, once you start watching the show.
There are many contestants who have some sad back stories. Does that affect the judges while judging their performances?
When it comes to Indian Idol 10, it is only about art. Every person comes with some back story. Ups and downs are common in life and if we will take all that into notice while judging the show, we will definitely get emotional. We cannot do injustice to other singers by keeping contestants with sad back stories.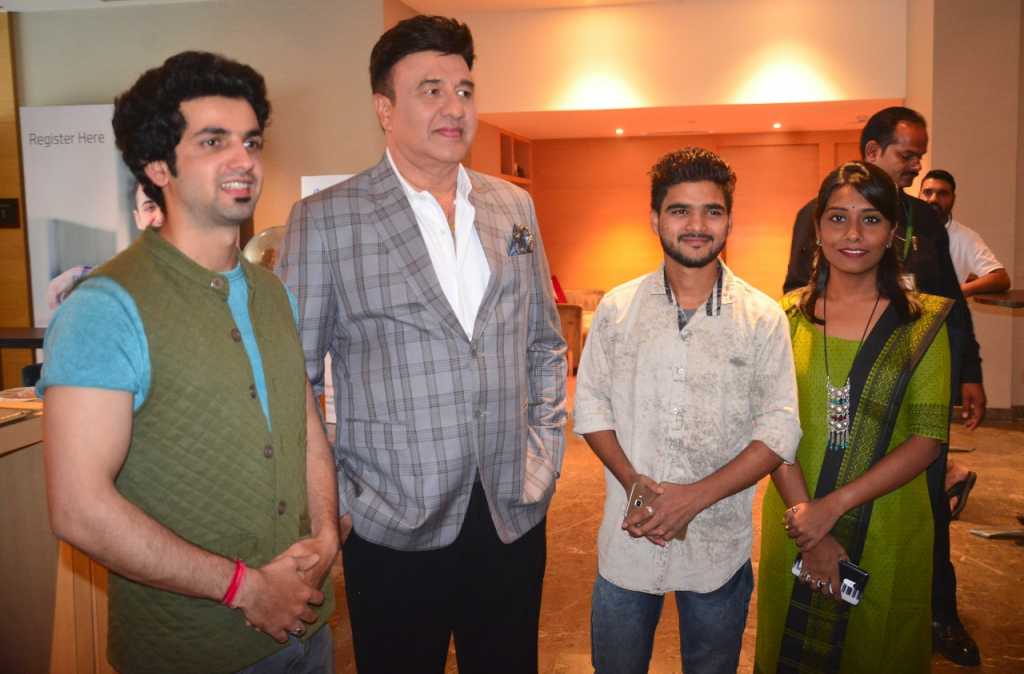 It has been seen that judges get into infighting. Say something about it?
I guess daily soaps lead the list when it comes to 'tu-tu mai-mai'. Infighting among the judges is only for the singers, nothing personal at all.
It is evident that maximum time verbal spat begins with you. Do you agree with this?
If something would go out of my temper level, then I would definitely speak. It is not that I pick up the fight, I just speak my heart out. India knows that Anu Malik can never change.
How does it feel when former Indian Idol contestant Monali Thakur, who was trained under you, bags National Award?
I can proudly say that Indian Idol is the only from where Anu Mailk gave a chance to a young girl and she was given National Award. It was my song 'Moh Moh Ke Dhaage' for which she was given the honour. I had promised her seven years back that someday I will work with you. Remember, she did not win the title but still she got the fame, she deserved.
When Aditya Chopra called me for a song, I could have given that to any leading name. But, I had chosen Monali.
What is your opinion about music industry right now?
I feel its fantastic. The young brigade is doing so well. Some of them are just fabulous. Vishal-Shekhar and Amit Trivedi are my personal favourites. I must advice all the new composers that they should take new music, instead of even thinking of copying.
Any memories related to the city of Nawabs?
Yes, Lucknow is the city of Nawabs actually. The people out here are soft spoken and I just love the food of this beautiful city. Lucknow is the most culturally entrenched city and I can feel music at the heart of this city.
Also read: INTERVIEW: I am uncomfortable doing bold scenes, says newly-wed Dipika Kakar