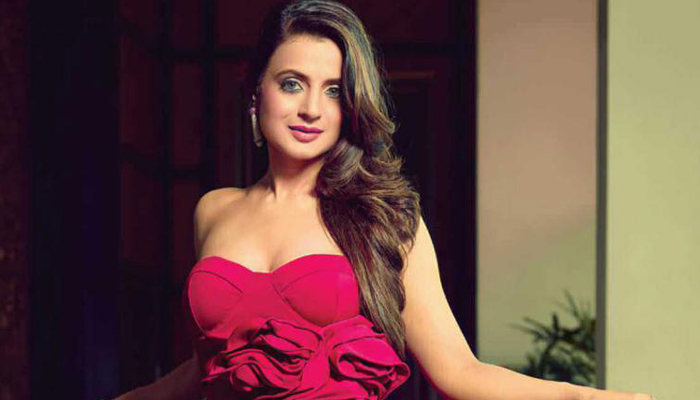 Actress Ameesha Patel accused of fraud worth Rs. 2.5 crores
Mumbai: Bollywood actress Ameesha Patel, who has appeared in a few Telugu and Tamil films too, along with her business partner Kunal Goomer, has been accused of a fraud.
Ajay Kumar Singh, who's gearing up for his next project Jimmy Sheirgill-Mahie Gill-starrer Family of Thakurganj, has taken a legal route against the 'Gadar' actress for not returning his 2.5 crores which she had taken from him to make a film titled 'Desi Magic'.
ALSO READ: Angelina Jolie in talks to make Marvel debut in 'The Eternals'
"I have given the duo Rs 2.5 crore as financier to complete their long-in-the-making film Desi Magic and all that he has to show for it today are some bounced cheques," says Ajay.
He has now filed a complaint with the Ranchi court alleging fraud and cheque bouncing.
ALSO READ: Rangeela' actress Urmila Matondkar joins Congress
Talking about the whole incident, Ajay revealed to the sources, "I had given Ameesha and Kunal Rs 2.5 crore when they visited Ranchi in March last year for an event. They had told me the film would release by June 2018 and would be a profitable venture for me. It is yet to arrive at the theatres and when I badgered them, they promised to return my money with interest in two-three months. They even gave me a cheque of Rs 3 crore but it bounced and when I went back to them, they told me this time that they had no intention of refunding my money. They also threatened me by showing me Ameesha's photos with some influential people. They say the film will release this year, but I haven't got any updates on their plans."
The movie was scheduled to release in 2018 but there are no such news regarding it.
ALSO READ: Today's Horoscope, March 29, 2019: Here's what stars say about day?
(PTI)