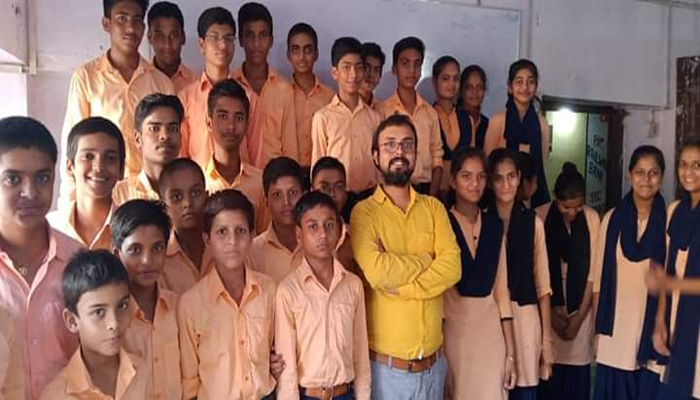 Mathematics Guru RK Srivastava: Make Mathematics Your Favourite Subject
Mathematics Guru RK Srivastava, who gave wings to the dreams of poor children, created history by proving the Pythagoras theorem in more than 50 different ways in the classroom program. For this, his name has also been recorded in the World Book of Records London. He has given wings for his dream by taking one rupee Guru Dakshina and getting hundreds of poor people enrolled in prestigious institutions of the country including IIT, NIT, BCECE. He has shared some important points related with Mathematics.Read on!
Mathematics Guru:
Children are so afraid of mathematics, like they have seen a ghost. Mathematics guru RK Srivastava said, do not be afraid of mathematics, mathematics can become your favourite subject.
ALSO READ: Unlock 3.0: Educational Institutes To Remain Closed Till August 31
Make Mathematics as your favorite subject:
Mathmatics Guru Fame RK Srivastava gave his views on "How to make Math your favourite topic" in a seminar.
RK Srivastava said that students should not be afraid of mathematics at all. All of you can make mathematics your favourite subject on the basis of hard work, high thinking, strong intention.
It is also jokingly said that MATHS means – 'My soul will persecute you forever'. But on the contrary, it is a favourite subject for many students.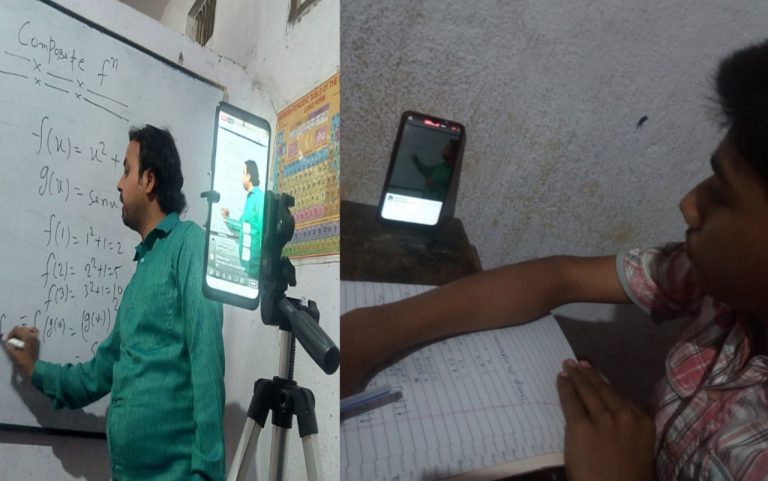 5 Tips:
Srivastava gave 5 tips to make mathematics easy, which to follow will eliminate the fear of mathematics. It will become very easy for the students, but they will also become experts in it: –
ALSO READ: Mathematics Guru Studied in Difficulties But Now His Students Are IITians
Focus On Basic Concepts:
This is the first mandatory condition for maths – for teachers as well as for students. The teachers should clear the basic concepts to their students right from the beginning. Students should also pay more attention and time to understand the fundamentals of mathematics. Once you understand these basic concepts, then mathematics will become very easy.
More Practice:
Maths are subjects in which only learning is not going to work. Here, the concept of easy-going practice applies. That is, if you want to practice mathematics, you have to practice a lot. A lot of questions have to be solved with pen and paper. This will help in understanding mathematics as well as increase the speed of solving questions.
Do not leave the chapter in the middle: –
If a chapter is not understood, then leave it and focus on it instead of moving forward. Suppose you are reading trigonometry. But there is a problem in solving his questions, so do not leave in the middle.
Get help from your parents, teacher or anyone whose math is good. Do not think that it would be better to leave it and read the other chapter, because it will only increase the arithmetic of mathematics.
Remember the formulas: –
You must learn the formulas. This will help you to solve maths questions faster. Similarly, the formulas should also be memorized. However, practice with formulas is also necessary.
Daily routine:
Include maths in the daily routine. Then see how the fear of mathematics disappears. For example, if your favorite sport is cricket, then you can find out the average run rate of any player in cricket. This will lead to the practice of mathematics and the fear of it will also be removed.
Stay tuned with the newstrack to get fastest updates.
Click @englishnewstrack to follow us on Facebook.
and @newstrackmedia to follow on Twitter.
Keep yourself updated with latest news through Newstrack App. To download App from Google Playstore visit here - Newstrack App