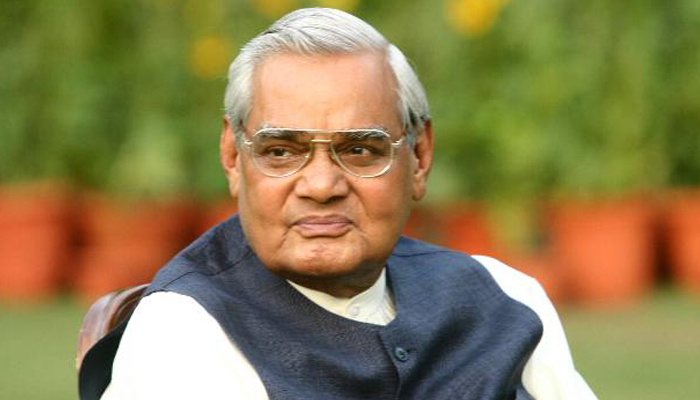 Maharashtra CM launches Atal Bihari Vajpayee International Schools for rural students
Mumbai: On the 94th birth anniversary of late prime Minister Atal Bihari Vajpayee, Maharashtra Chief Minister Devendra Fadnavis launched the 'Bharat Ratna Atal Bihari Vajpayee International Schools' for students in mofussil areas.
The school is affiliated to the Maharashtra International Education Board (MIEB), in which 13 Zilla Parishad Schools will join initially with the curriculum in the students' mother tongue.
The MIEB has been set up by the state government to achieve higher education standards of global standards in the state.
"With this, students in the rural areas will get education of international standards as part of the state government's continuous efforts towards value education," Fadnavis said.
ALSO READ: Know your Stars | Daily Horoscope 2018: Wednesday, Dec 26, 2018
He said, "Improvisations have been made with the same government machinery, teachers, infrastructure, but with innovative solutions. There is a reverse migration, with many students from English-medium schools returning to ZP schools, with this international board giving it a boost."
Fadnavis made it clear that the curriculum is not a copy-paste variety, but drafted by a team of experts such as Vijay Bhatkar, Anil Kakodkar, Swaroop Sampat, Achyut Palav and many others, with the government intervening just for capacity building, framing strategies and other necessary assistance.
ALSO READ: Karnataka CM HD Kumaraswamy caught on camera giving 'shoot mercilessly' orders
Present on the occasion were Union HRD Minister Prakash Javadekar, Maharashtra ministers Vinod Tawde, Pankaja Munde, Sadabhau Khot and other dignitaries.
One of the tallest leaders in the country, Vajpayee served as the 10th Prime Minister for three terms, between 1998-2004. He passed away on August 16 this year.