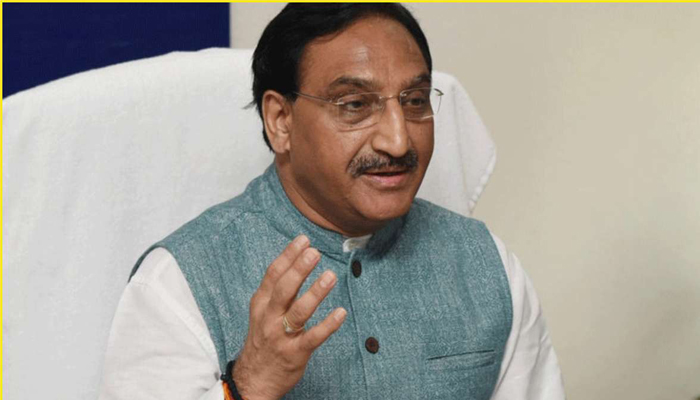 HRD Ministry Announces Guidelines For School Online Classes
The HRD Ministry has come up with new guidelines for online classes. The latest advisory includes limits set on screen time for students and even on the number of sessions per day.The new rules have been put in place after parents complained about increased screen time due to online classes. The parents claimed that schools have been trying to conduct online classes in the same fashion as pre-Covid times
The guidelines released by the Ministry of Human Resource Development (MHRD) are called "Pragyata".
HRD's New Guidelines:
Schools have been given recommendations stating classes for pre-primary students should not be for more than 30 minutes.
For classes 1 to 8, the HRD Ministry has recommended two online sessions of up to 45 minutes each. In adition, for classes 9 to 12, four sessions of 30-45 minutes duration have been recommended.
Schools across state borders have been asked to unify all efforts related to digital or on-air education, benefitting schoolchildren across the country.
The guidelines include eight steps of online or digital learning — plan, review, arrange, guide, talk, assign, track and appreciate. These steps guide the planning and implementation of digital education step-by-step with examples.
READ ALSO: UP Govt issues Guidelines for academic sessions in Universities
"The COVID-19 pandemic has led to closure of schools and has impacted over 240 million children of the country who are enrolled in schools. Extended school closures may cause loss of learning.
HRD Minister:
"To mitigate the impact of the pandemic, schools will not only have to remodel and reimagine the way teaching and learning have happened so far, but will also need to introduce a suitable method of delivering quality education through a healthy mix of schooling at home and schooling at school," HRD Minister Ramesh Pokhriyal 'Nishank' said.
He said that the guidelines have been made with a focus on online education for students who are at home.
READ ALSO: CBSE: Lucknow Girl Divyanshi Jain Makes Record by Scoring 100%
The guidelines have been developed from the perspective of learners, with a focus on online, blended, digital education for students who are presently at home due to the lockdown.
These guidelines on digital education provide a roadmap or pointers for carrying forward online education to enhance the quality of education.
These guidelines for school heads and teachers describe the need assessment, planning and steps to implement digital education while ensuring cyber safety and privacy measures.
It also outlines the support to be provided to students with special needs. Main emphasis is on balanced online and offline activities. In addition, keeping the screen time as an essential parameter in accordance with the level of students.
READ ALSO: CBSE Results 2020: Class 10th Board results declared, check here…
"For parents, the guidelines helps to understand the need for physical, mental health. Along with cyber safety measures for children at home."
Stay tuned with the newstrack to get fastest updates.
Click @englishnewstrack to follow us on Facebook.
and @newstrackmedia to follow on Twitter.
Keep yourself updated with latest news through Newstrack App. To download App from Google Playstore visit here - Newstrack App