CBSE, ICSE results dates declared | Check here
New Delhi: The Central Board of Secondary Education (CBSE) will announce the Class 12 results on Sunday, the board said on Friday.
The results will be announced online and can be accessed on -- www.results.nic.in, www.cbseresults.nic.in and www.cbse.nic.in
Also read: UP BEd JEE results 2017 released | Neha Rai tops
The results are coming out after an ongoing controversy over the board's moderation policy.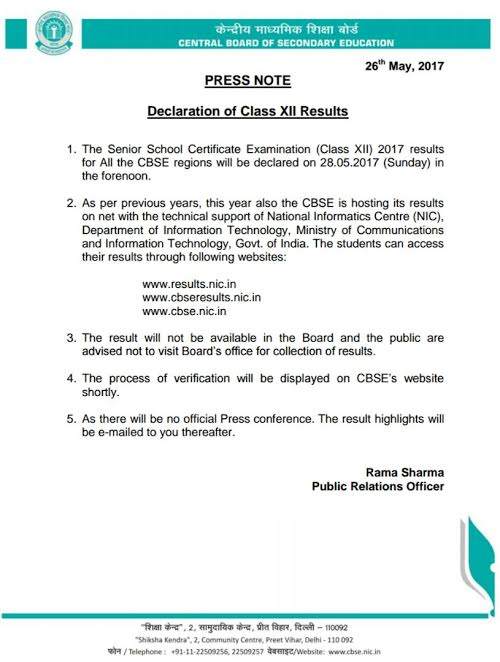 The CBSE had proposed scrapping the policy on April 25 that entailed according extra marks to students as compensation for tough, inarticulate, confusing questions.
However, when the matter reached the Delhi High court, it shot down the proposal, saying the rules cannot be changed at the eleventh hour.
It may be mentioned here that Council for Indian School Certificate Examination (CISCE) will declare the results of Class X (ICSE) and Class XII (ISC) board examinations at 3 pm on Monday.
With IANS inputs