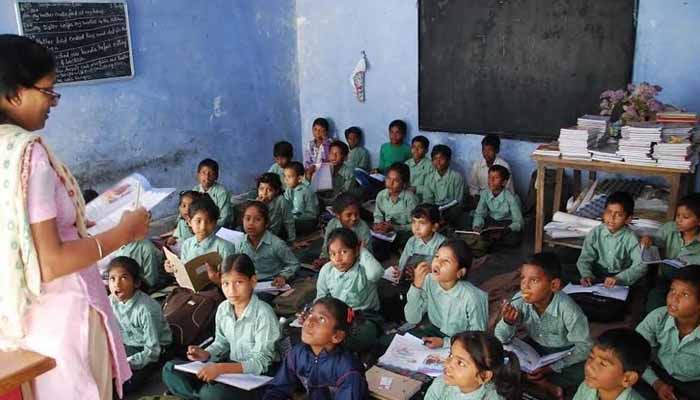 New Delhi: An Annual Status of Education Report also known as ASER was conducted under a survey name 'Early Years' to assess children's social and emotional development and their pre-school and school level enrollment status.
The survey was conducted in two districts of Uttar Pradesh, where it reached a total of 60 villages. Reaching children at their home in one-on-one survey, a total of 1,201 households were covered where 1,615 children in the age group 4-8 were observed.
Released by Pratham on January 14 the survey, highlights gross violations of the Right to Education Act 2009 by many schools where children below the prescribed age were allowed admission into Class I, thus affecting their performance. It was also found that as many as four out of every 10 children in Class I are younger than five or older than six. The RTE Act covers children from age six to 14.
ALSO READ: West Central Railway Recruitment 2020: Apply online for 1273 apprentice posts
The ASER (Annual Status of Education Report) 2019 report conducted in Varanasi district of Uttar Pradesh is suggestive of that only 41.1 percent of students in Class 1 can recognize two-digit numbers. However, as per the National Council for Educational Research and Training (NCERT),  students of Class I should be able to recognize numbers up to 99.
The survey shows how permitting underage children into primary grades puts them at a learning disadvantage which is difficult to overcome.
This is a copy of the Varanasi Survey: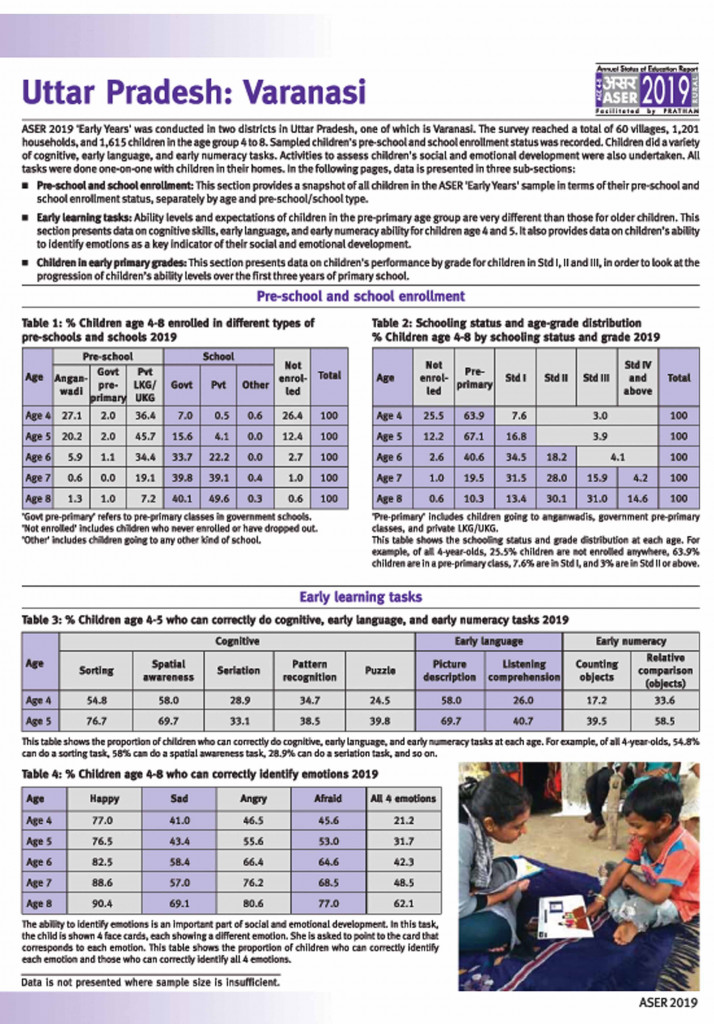 ALSO READ: Oldest solid material on Earth discovered, formed 7 billion years ago