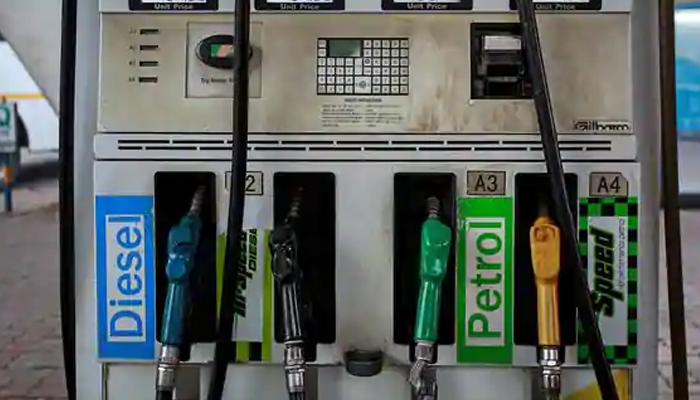 Petrol Diesel Price Today (PC: Social Media)
New Delhi: Petrol and diesel prices from the government oil companies have increased again today after two days of relief. On Tuesday, petrol and diesel became expensive by 35 to 38 paise. The common man has to face a two-way fight due to the rising prices of petrol diesel.
Crude prices are rising in the international market, on the other hand, the central and state governments are not in the mood to reduce tax on petrol and diesel. After continuous increase, fuel prices have reached the highest level in almost all the cities of the country. Petrol prices in Delhi, Mumbai, Chennai, Kolkata reached above Rs. 90.
Petrol has become costlier by 7 rupees since the new year
The price of petrol on the new year in the capital Delhi was 83.71 rupees. At the same time, the price of diesel was Rs 73.87. But today the price of a liter of petrol in Delhi is Rs 90.97 and the price of diesel is Rs 81.36. That is, a liter of petrol in Delhi has become expensive by Rs 7.22 and diesel by Rs 7.45 within these 54 days.
Price in your City:
Petrol in Lucknow is Rs 89.13 and diesel is Rs 81.70 per liter.
Petrol in Delhi is Rs 90.93 and diesel is Rs 81.32 per liter.
Petrol in Mumbai is Rs 97.34 and diesel is Rs 88.44 per liter.
Petrol in Kolkata is Rs 91.12 and diesel is Rs 84.20 per liter.
Petrol in Chennai is Rs 92.90 and diesel is Rs 86.31 per liter.
The code for each city is different, which is easily available from the IOCL website. In this way, you can know the price of petrol and diesel sitting at home. On the other hand, if you live in Delhi, then for this you have to write RSP 102072 and send it to 92249 92249. After which you will know about the prices easily.
The retail price of petrol diesel in India is linked to the price of crude oil in the global market. This means that if the price of crude oil is low in the global market, then petrol diesel will be cheaper in India.
Stay tuned with the newstrack to get fastest updates. Click @englishnewstrack to follow us on Facebook and @newstrackmedia to follow on Twitter.
Keep yourself updated with latest news through Newstrack App. To download App from Google Playstore visit here - Newstrack App