LPG Price Hike: Commercial cylinder price increased by Rs 266, Check details!
Now the price of 19 kg LPG cylinders in Delhi has increased from 1734 to Rs 2000.50.
New Delhi: In the capital Delhi, the pockets of the people have got another blow. The price of LPG cylinders used for commercial purposes has increased by Rs 266 from Monday. Now the price of 19 kg LPG cylinders in Delhi has increased from 1734 to Rs 2000.50. However, the price of cylinders purchased for domestic purposes has not increased.
LPG Price Hike:

After an increase of Rs 266, the price of Commercial LPG Cylinder Price Hike in Delhi has gone up to Rs 2000.5, which was earlier Rs 1734.5. Whereas in Mumbai, Rs 1950 will have to be spent for a commercial gas cylinder of 19 kg. Now a 19 kg gas cylinder in Kolkata has become Rs 2073.50, while in Chennai now a 19 kg cylinder will be available for Rs 2133.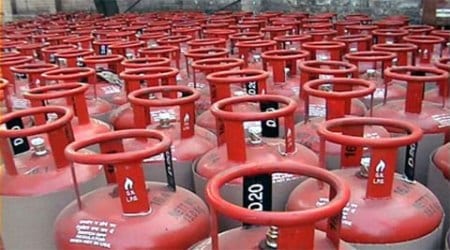 Earlier in September and October also, petroleum companies had increased the price of commercial LPG cylinders. The price of a 19 kg commercial gas cylinder was increased by Rs 43 on September 1 and Rs 75 on October 1.
Domestic gas price increased last month
Last month, there was an increase in the prices of domestic LPG cylinders and the PSU petroleum companies increased the price of LPG by Rs 15. The price of non-subsidized 14.2 kg domestic LPG cylinder in Delhi and Mumbai is now Rs 899.50.
Petrol and diesel prices also increased
Meanwhile, petroleum companies have also increased the price of petrol and diesel by 35-35 paise. After this increase, the price of petrol in Delhi has gone up to Rs 109.69 per liter, while diesel is being sold at Rs 98.42 per liter.
The price of petrol in Mumbai has gone up to Rs 115.5 and that of diesel to Rs 106.62. At the same time, petrol is selling at Rs 110.15 and diesel at Rs 101.56 in Kolkata, while in Chennai petrol is being sold for Rs 106.35 and diesel at Rs 102.59 per liter.
Stay tuned with the newstrack to get fastest updates. Click @englishnewstrack to follow us on Facebook and @newstrackmedia to follow on Twitter.