Reaction on Budget 2020: Ashok Kumar Singh of ESPS FinServ spoken to Newstrack  
Mumbai. Finance Minister Nirmala Sitharaman today presented the most crucial budget of the decade. In her second budget, this proposes to give the Indian economy an impetus to emerge as more vibrant and stronger.
With an emphasis on capacity building and empowerment of marginalised sections of society including farmers, the Union Budget intends to ensure, as said by Sitharaman, that "our people should be gainfully employed. Our businesses should be healthy. For all minorities, women and people from SCs and STs, this Budget aims to fulfill their aspirations."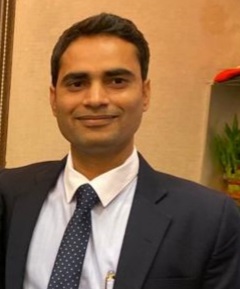 To understand the excitement, here Newstarck met Ashok Kumar Singh, Founder, ESPS FinServ & ESPS Capital Services Ltd. as part of the industry reaction.
On Market
Ashok Kumar Singh, said, as expectations were sky-high the market saw a sharp sell-off during budget. The market expected an overhaul of personal income tax slabs, whereas we expected only a minor pinch, in a year that has seen flat tax revenue growth. Market participants possibly also expected more measures to revive economic growth and ignored the containment of Fiscal Deficit in FY2021 to only 3.5%.
I am quite satisfied with the budget math however. Tax receipts appear achievable, especially once some flow comes through the amnesty scheme for direct tax cases.
On NBFC's
Reduced NBFC eligibility for SARFAESI Act is a well thought move that will help the sector to grow. Allowing NBFCs to be a part of TReDS will improve MSME access to credit, coupled with reduction in personal income tax slabs should spur consumption leading to growth.
ESOP's
The ESOP policy is a good acknowledgement of how incentives in private companies work. However the limitations need to be examined to understand whether these work for younger startups in a practical manner. Most employees would exercise options at time if quitting or when the actual sale happens. In the former case this new policy is still imposing taxes, it seems. The devil is in the details.
Dividend Distribution Tax
FM Nirmala Sitharaman proposed to remove the deeply unpopular dividend distribution tax (DDT) today. Ashok Kumar Singh welcomed this move of FM and said according to industry and markets, dividend distribution tax is a surrogate tax and it obstructs the flow of foreign direct investment.Therefore, doing away with this tax can give a major push to investment.