Budget 2020 : Great Expectations from The Markets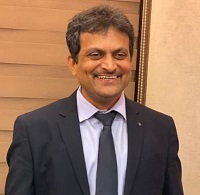 By Sandesh Nandode
The Indian Markets witnessed a bull rally in January ahead of union budget 2020.
The bull rally is mainly accounted to the expectations of some stimulus to boost the economy. The expectations includes relaxation in personal taxes, and much anticipated cut in Long Term Capital Gain taxes (LTCG)
Revival of the economy on all front would be prime importance to lay down a path in order to achieve the most ambitious target of USD 5- Trillion economy by 2024.
If we look at the previous records of pre and post budget behavior of the Indian Stock markets, It gives clear indications about the trend. In last 10 Budgets, Sensex and Nifty have fallen six times in the pre-budget week and remained flat in one, only three time they showed positive returns. That is infact a cue for Indian equity investors.
The recent ongoing depression on the street due to corona-virus might get negated post budget and markets may offer big rewards to the investors.
With economic growth running well below potential, it is expected to have a expansionary fiscal policy. On stock investing point, rationalization of LTCG, STT, higher dividend distribution tax (DDT)and income tax surcharge are highly expected.
Few more major expectations includes relaxation of FDI norms in Insurance sector, focus on increasing disposable income, revival of key sectors such as Infrastructure, Agriculture, Rural Economy, Automobiles and Banking.
Stocks in Focus would be Tata Motors, Ashok Leyland, HDFC Life, Apollo Tyres, Marico, Dabur, Aurobindo Pharma, Kajaria Ceramics, Asian Paints.
About ESPS FinServ
We combine our expertise in strategic and operations analysis with your desire to create value-maximizing advice to create the best solution. I have a strong belief in the Indian growth story and there is nothing like investing in an emerging market. There is an abundance of opportunities that can yield an exceptional result to business across sectors only when carefully assessed and harnessed by an expert, like us.
Our stronghold on Wealth Management lets us offer the best solution in securities trading, investment management, and structure product services to our retail and HNI clients. We provide seamless world-class execution in the Indian market via a valuable partnership. Our activities are supported by in-depth research created by a Research Team of ESPS FinServ.
(Sandesh Nandode is The Director and Research Head, ESPS Capital Services Ltd. Mumbai)