Necessary to choose right project to sustain in B'wood: Masoom Singh
Mumbai: Actor Masoom Singh, who is making his debut from 'Back To Dad', said that it is very necessary to choose right project to sustain in the Bollywood film industry.
While interacting to media during his film's promotion, Masoom said, "I have heard that it is very easy to enter in the industry. I have been working in this industry since last 7 years but today also, I think I am not much recognized. If you got one project and after its release, you signed too many projects in hurry then it can either lift your career or backfire you.
He added, "I feel choosing projects carefully is very necessary while working in the industry."
Talking about nepotism, Masoom said, "It does exists. I have faced it when I was doing modeling and in films also, I often seen that industry people get preference than the outsiders. I am not saying that all people are like this but I am not denying the fact that, I haven't faced it."
Talking about his film 'Back To Dad', Masoom said, "It is inspired basically from a chapter of Bible and I am playing lead in it. It's a story of rich spoiled brat who goes into wrong things. I am really excited but feeling nervous at the same time about reactions from the audience for the movie. I hope audience will be able to relate to the film and appreciate it."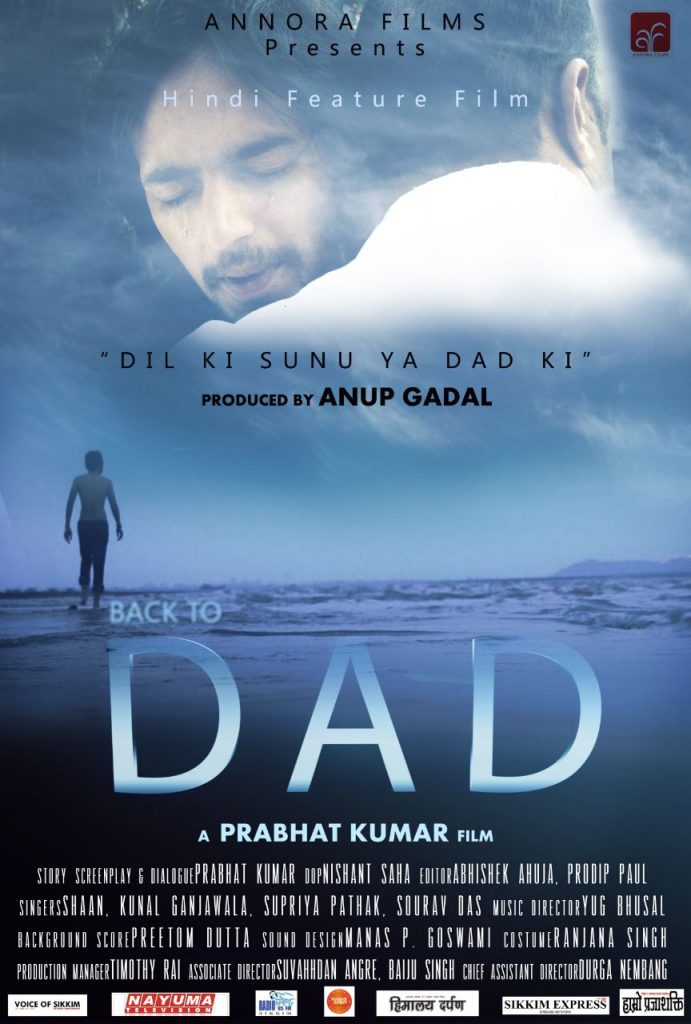 In the promo of the film, there is line that says 'Dil Ki Sunu Ya dad Ki' so when asked him whether he listens to his Father in real life, he said, "In real life, I take decision depending upon situations but most of the time, I make my decision from heart. In real life, I have really strong bonding with my father. I share everything about my life with my dad. He is like my friend."
Talking about his journey, Masoom said, "When I was in school, I started doing theatre and I always had interest in acting and music so after dropping out of my college, I started modeling because I didn't had any idea about how to enter into acting. I did print ads for different brands and after that, I did a reality show."
He said, "I got to feature in few television advertisement but I realized I can't make career in modeling and after one point, you will be replaced by someone because all models doesn't have modeling career like Milind Soman or Rajneesh Duggal who will do modeling for their entire career so I switched to acting as I developed some contacts in the industry."
When asked Masoom with whom he would like to act in Bollywood, he said, "I haven't thought about this. I will look for script and my character, having said that, I would like to work with Shah Rukh Khan and Kajol."
Masoom has worked in television and did small roles in few films so when asked him whether television industry is taking over films, he said, "Earlier, television industry was small but now, it has become huge and now films stars are also working in television. I think you can't say that particular industry is small or big, it depends upon acting and the kind of work you choose while working in the industry."
'Back To Dad' has been directed by Prabhat Kumar and produced by Anup Gadal.
News Helpline