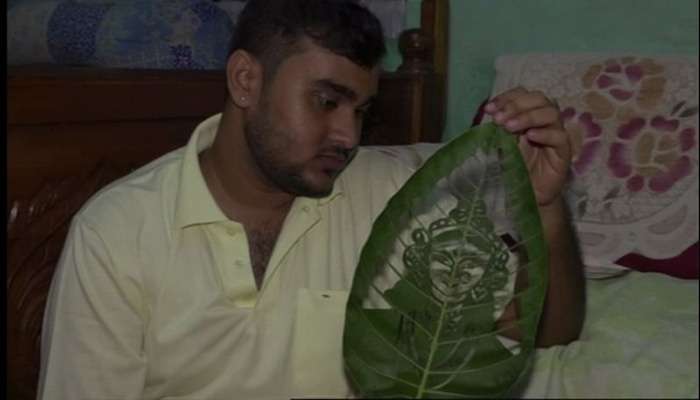 Budding artist Shubham Saha turned leaf into masterpiece
Agartala: Art is always beautiful, but an artist carves out the masterpiece from nature it fascinates us.
Subham Saha from Tripura, an IIT pass out is an Budding artist who turned out a simple leaf into a masterpiece only with the help of blade.
ALSO READ:Indians love going high on weed: Delhi and Mumbai on the top of the list
He told that since childhood he wasn't interested in playing games. He always use to sit and do colouring, art was his passion. During IIT when ever he gets free time out get frustrated he use to make drawing just to refresh his mood.
His mother said that " We supported him in every manner we can. For us what is more important is that he is enjoying his work".
ALSO READ:OPPO A Series 2020: Launches A9 and A5 With Powerful Quad Camera
Shubham, has carved several images on leaf, including former prsedident opf India Dr. Sarvapalli Radhakrishnan and Bharat Ratna awardee Lata Maggeshkar.
Ecological art has become contemporary form of art. with the growing concern over climate change and pollution many artist have came across out with their art pieces to spread the message of conserving environment among the masses.
ALSO READ:The couple Virushka steal romantic moment in Delhi event: Photos got viral
Day before today, a sand artist Sudarshan Pattnaik also made a few feet tall sculpture on the theme of water conservation at Odhisha's Puri beach.
The artist depicted overfilled water bucket showing the water wastage and inscribed the slogan "Don't waste water" at the bottom of sand sculpture.
ALSO READ:Akhilesh Yadav to lend support to Azam Khan: visiting Rampur today